Data governance is top enterprise priority when introducing AI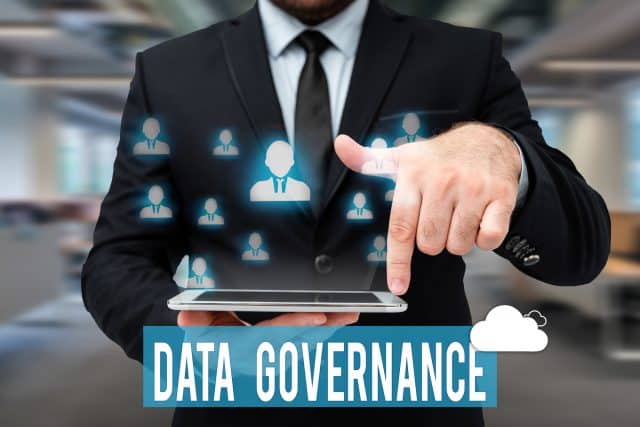 IT and business leaders are largely allowing employee use of generative AI but the majority (66 percent) are concerned about the data governance risks from AI, including privacy, security and the lack of data source transparency in vendor solutions.
The latest 2023 State of Unstructured Data Management survey from Komprise is based on responses from 300 global enterprise storage IT and business decision makers at companies with more than 1,000 employees in the US and UK, and finds 90 percent of organizations allow employee use of generative AI.
Preparing for AI emerges as the leading data storage priority in 2023, followed by cloud cost optimization. The majority of respondents (40 percent) say they will pursue a multi-pronged approach to manage AI risk, taking in storage, data management and security tools.
"This year's survey shows that in the blink of an eye, IT leaders are shifting focus to leverage generative AI solutions, yet they want to do this with guardrails," says Kumar Goswami, CEO and co-founder of Komprise. "Data governance for AI will require the right unstructured data management strategy, which includes visibility across data storage silos, transparency into data sources, high-performance data mobility and secure data access."
The amount of data held by enterprises continues to grow, organizations managing more than 10PB of data grew from 27 percent to 32 percent this year, a 19 percent increase. Half of organizations are managing 5PB or more of data.
Nearly three-quarters (73 percent) are spending 30 percent or more of IT budget on data storage and protection, up from 67 percent in 2022. The top unstructured data management challenge is moving data without disrupting users and applications (47 percent), followed closely by preparing for AI and cloud services (46 percent).
There's strong support for a self-service approach too, 85 percent say that non-IT users should have a role in managing their own data and 62 percent already have attained some level of user self-service for unstructured data management.
The full report is available from the Komprise site.
Image credit: nialowwa/depositphotos.com