NETGEAR launches Nighthawk MK93S Tri-Band WiFi 6E Mesh System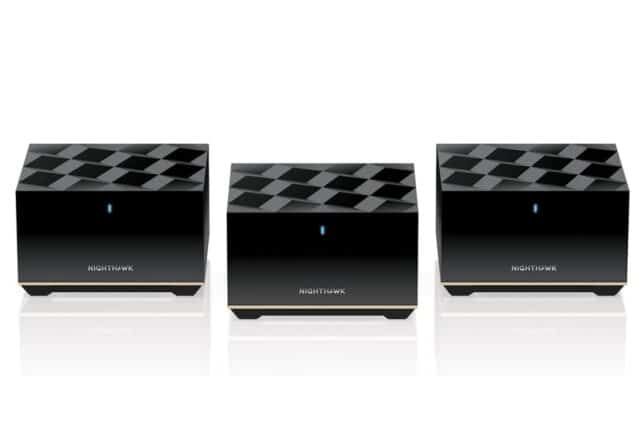 NETGEAR has launched yet another Nighthawk networking product. The MK93S Tri-Band Mesh WiFi 6E System, composed of a primary router and two satellite nodes, promises a game-changing 50 percent performance boost over its predecessor. And if that's not impressive enough, it flaunts WiFi speeds that can touch a staggering 5.7Gbps. With a robust quad-core 1.7GHz processor coupled with the advanced WiFi 6E tri-band technology, expect a seamless online experience devoid of congestion and marked by ultra-low latency.
In an age where our homes are brimming with connected devices, the MK93S doesn't disappoint. Its bandwidth capacity caters to up to 100 devices, ensuring your smart home devices, high-definition movie streaming, critical video calls, security monitors, and online gaming run simultaneously without a hiccup. Gone are the days of WiFi dead zones, thanks to its ergonomic design that promises unparalleled coverage of up to 7,500 square feet.
With burgeoning WiFi demands, there's an increasing number of consumers upgrading their Internet packages for multi-gig speeds. However, many often find their home networks falling short. Addressing this gap, the MK93S introduces a 2.5Gig Internet port, ensuring users truly maximize their purchased internet packages. Additionally, it extends seven Ethernet ports for wired connections, perfect for the dedicated gamer or those IoT devices.
One can't ignore its customization prowess, either. The MK93S empowers users to create specialized WiFi networks across 2.4GHz, 5Ghz, and 6Ghz bands. Furthermore, IoT devices, which often reside on the peripheries of homes, can now revel in enhanced performance and range, courtesy of the system's potent 3x3 2.4Ghz radio.
David Henry, the president and GM of Connected Home Products and Services at NETGEAR, encapsulated the essence of this launch, stating, "The Nighthawk Tri-Band system is conceived to ensure users harness the maximum potential of their internet speeds, optimizing network efficiency to deliver unmatched WiFi range and performance."
On the technical front, highlights include:
Speeds of up to 5.7Gbps for fluid Ultra HD 4K streaming.
NETGEAR's signature Tri-band technology, catering to 100 devices.
A powerful processor bolstering network performance.
Seven Ethernet ports and a 2.5Gbps Internet port.
User-friendly setup via the Nighthawk app.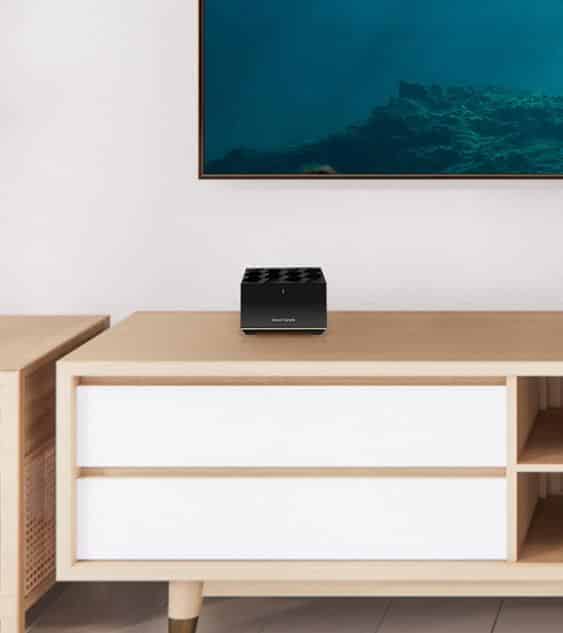 Security remains paramount. Recognizing this, NETGEAR offers the Armor, powered by Bitdefender, ensuring comprehensive protection against potential online threats for all connected devices. For parents grappling with screen time challenges, NETGEAR's award-winning Smart Parental Controls offers a respite, facilitating a balanced online exposure for their children.
Eager to get your hands on one? The Nighthawk Tri-Band WiFi 6E Mesh System is now available from Amazon here with a retail price of $549.99.
Please note: Some of the above links may be affiliate links, meaning we, or our writers, may receive payment if you purchase one of these items (or other items) after clicking on them.