Add 8TB of storage to your PlayStation 5 with the Sabrent Rocket 4 Plus SSD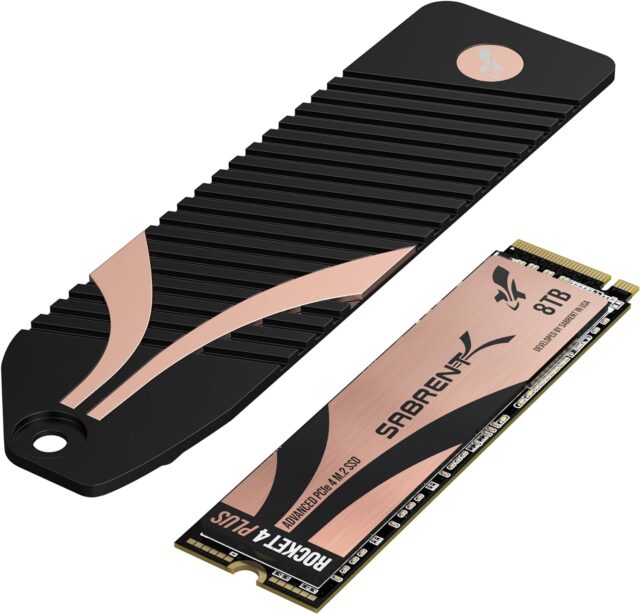 Sabrent has launched a new solid state drive that's sure to delight PlayStation 5 users everywhere. The Sabrent Rocket 4 Plus 8TB SSD is the largest capacity internal storage drive for PS5 on the market. It comes bundled with Sabrent's PS5-optimized heatsink for exceptional cooling performance. The M.2 drive isn't only for the PS5, obviously; it will also work with a compatible PC.
The Sabrent 8TB Rocket 4 Plus NVMe 4.0 Gen4 PCIe M.2 Internal SSD brings a multitude of advantages to the table. Utilizing flash disk technology and a PCIe Gen4.0 x4 interface, this storage solution is a speed demon. When paired with a compatible motherboard, you can achieve mind-blowing performance speeds of up to 7100 MB/s (read) and 6600 MB/s (write). Even if you're using a PCIe Gen3 motherboard, you'll still enjoy impressive speeds of up to 3400 MB/s (read) and 3000 MB/s (write).
Gaming sessions can get intense, and your PS5's SSD can generate a lot of heat. That's where Sabrent's PS5 heatsink steps in as your savior. Crafted from high-quality CNC'd aluminum, this heatsink is designed to maximize cooling performance and simplify installation.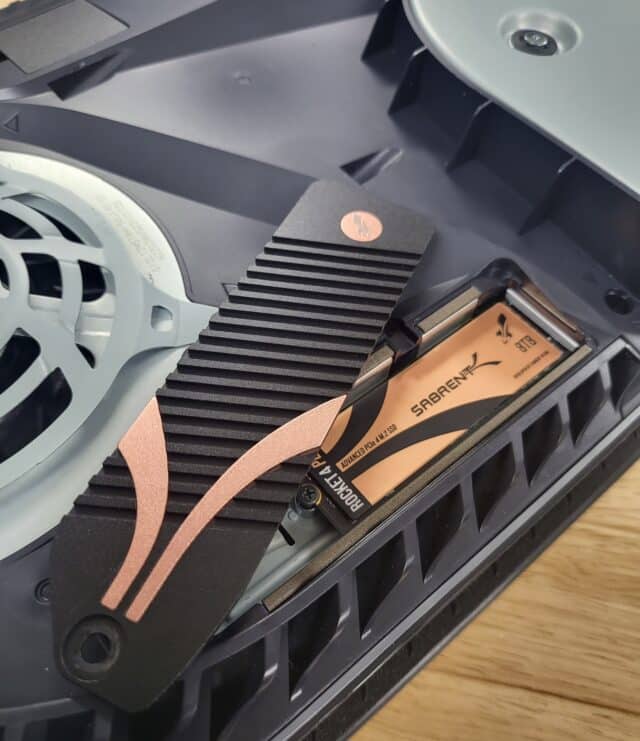 What sets this drive apart from the competition is its revolutionary approach. Instead of adding a heatsink on top of the SSD, Sabrent has designed a heatsink that replaces the native PS5 console's cover. This innovation accomplishes two vital goals. First, it allows the heatsink to be cooled by the PS5's fan, resulting in more stable and cooler temperatures. Second, it creates a larger heatsink, ensuring efficient heat transfer out of the SSD.
Sabrent's "Sandwich Design" further enhances heat dissipation. This approach guarantees even pressure throughout the SSD, ensuring efficient and consistent heat transfer, a feature not found in many other brands' offerings.
The only downside to this amazing SSD is the price. You see, at $1,009.99, it costs more than an actual PlayStation 5! In other words, it's pretty much reserved for only the most hardcore PS5 gamers with no budget. If that is you, you can buy the SSD here now.
Please note: Some of the above links may be affiliate links, meaning we, or our writers, may receive payment if you purchase one of these items (or other items) after clicking on them.