Business leaders worry more about ransomware than the economy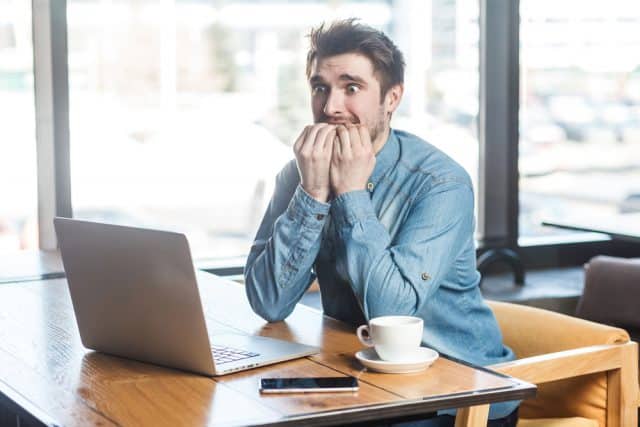 According to a new survey from Censuswide for Veeam Software, UK business leaders rate ransomware as a more significant threat to their organization (43 percent) than the economic crisis (41 percent), skills shortages (34 percent), political uncertainty (31 percent), and Brexit (30 percent).
The survey 100 directors of UK companies with over 500 employees who had suffered a ransomware attack in the past 18 months finds 61 percent are anxious about the prospect of another attack.
In addition 71 percent believe that their business would collapse if it suffered another attack, and 56 percent believe another incident would force the organization to make redundancies. In fact, 77 percent of organizations reduced staff numbers after the last attack and over 50 percent were unable to make new hires due to paying a ransom.
The study also looks at the personal impact of ransomware attacks. 54 percent of respondents said they experienced a decline in their overall health, while 26 percent left the role they were in altogether. worryingly, it's not just security and IT staff that are affected either, 71 percent of respondents believe that ransomware attacks critically disrupted most departments in the company.
Dan Middleton, regional vice president UK&I at Veeam, says, "It's understandable that ransomware is a leading cause of stress for business leaders and their employees, especially as it's now a case of 'how often' rather than 'if' or 'when' cyber-attacks will strike. With cybercriminals constantly evolving the pursuit of their next victim, businesses must do all they can to reduce ransomware's human and economic consequences by protecting and backing up their data to ensure rapid recovery after an attack. This will not only keep businesses running as usual in the face of the very real threat of ransomware but will also considerably alleviate the ripple effects it can have on people and businesses."
As to the financial effects, as well as the cost of the ransom itself -- if paid -- companies lost an average of 35 percent of their annual turnover in the three months following an attack, and 39 percent lost over 40 percent. 28 percent experienced a revenue-hitting drop in productivity.
Image credit: khosrork/depositphotos.com