Get 'Customizing Microsoft Teams' (worth $27.99) for FREE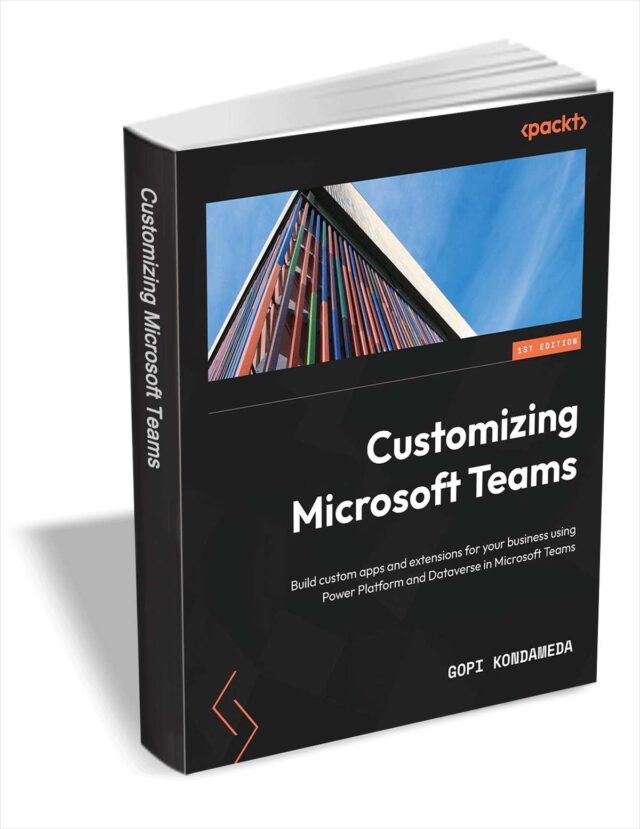 In the evolving remote working arrangement, the demand for custom Microsoft Teams apps is increasing rapidly across businesses.
If you are someone who aims to provide users with an exceptional experience through custom-built apps that adhere to industry standards and good governance, Customizing Microsoft Teams is for you! The book starts with an overview of Microsoft Teams customization and configuration prerequisites.
SEE ALSO: Get 'Coding All-in-One For Dummies, 2nd Edition' (worth $24) for FREE
It then shows you how to expose functionalities from various solutions through tabs, connectors, messaging extensions, and more before you move on to explore how the PowerShell module can manage multiple aspects of administration and how to use the SharePoint Framework for creating custom Microsoft Teams apps.
You'll be able to work with Microsoft Dataverse for Teams to build custom apps, bots, and flows using Power Apps, Power Virtual Agents, and Power Automate.
As you publish your production-ready apps on the Teams store and Microsoft AppSource, you'll also understand Teams app analytics and reporting functionalities.
By the end of this book, you'll have learned how to develop custom solutions to solve critical business problems and extend the power of Microsoft Teams to develop high-value use cases in the remote working culture.
Customizing Microsoft Teams, from Packt, usually retails for $27.99 but BetaNews readers can get it entirely free for a limited time.
All you must do to get your copy for free is go here, enter the required details, and click the Download button.
The offer expires on October 4, so act fast.