How can startups ace their vendor negotiations?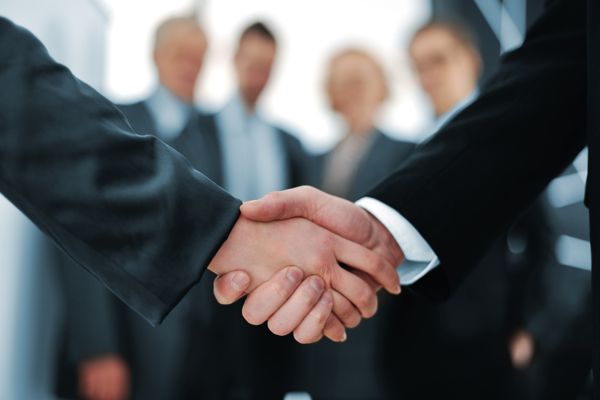 Many startup founders dread negotiations with vendors, especially when they have lean or no procurement teams. Unlike enterprises, startups feel they lack the leverage to secure favorable deals. In this economic environment, everybody is trying to conserve cash. Software expenses are the next big expense after employee expenses for startups.
During COVID, most startups spent a lot on software, and now they are trying to figure out how to cut costs by at least 10-30 percent. The CloudEagle team and I have helped several enterprises and startups negotiate with SaaS vendors. In this dynamic era of innovation and agility, startups are not just the underdogs but the disruptors, visionaries, and change-makers. They bring fresh perspectives, growth potential, and a penchant for rapid decision-making.
It's time for startups to harness these strengths to their advantage when it comes to negotiating with software vendors.
This article will help them figure out how to negotiate with software vendors, even as startups, and increase their runway.
Understand WHY you are buying
This might seem generalized, but most startups fail to understand the requirements.
They enter negotiations with little to no knowledge of the team's needs, required features, pricing plans, the number of seats necessary, etc.
Poor requirement understanding makes it a recipe for SaaS vendors to sell you everything under the sun, and startups end up paying for more than they need.
To ace vendor negotiations, the various internal stakeholders must collaborate to define the requirements and how the product will benefit the organization.
When my team raises a purchase request, I ask them to fill out a form with questions like:
What advantages will the organization gain from using the application?
What is the intended duration of the team's use of the application?
How quickly can we expect to see an impact on our revenue or expenses?
How many seats/licenses do you need?
What are the priority features required?
Does it entail periodic updates or necessitate further investments?
This helps me and my procurement team gauge the requirements so we can allocate the budget accordingly and head to negotiations.
I recommend startups start with requirement analysis; don't get to the negotiations unless you have the specifics ready.
HOW to ace vendor negotiations
The simple answer: Use your strengths to your advantage.
Startups have huge growth potential, and the unique innovation they bring to the market—that's their major strength.
Let the SaaS vendor know that you're in for a long-term partnership and how beneficial it can be for the vendor to partner with a high-growth startup like yours. Highlight your startup's business plan, market potential, and scalable operational strategies to demonstrate your growth trajectory.
Showcase why you're special and why the vendor should partner with you to benefit from the startup's growth.
Faster feedback & collaborative partnerships
As startup founders, we all know how much we value feedback and reviews. Vendors prefer them, too, and startups can leverage this opportunity for strategic interactions.
For vendors, getting feedback or reviews from enterprises might take time, as they require approvals from various stakeholders. But that's not the case with startups, as they tend to move quickly.
We had a renewal come up where the negotiations were not going very well.
So, we created a list of improvements for the vendor's product based on our experience. Also, we offered to provide 5-star ratings and reviews on G2, Capterra, etc. This excited the vendor; they were thankful for our enhancement suggestions and were open to renegotiating the pricing plans, resulting in significant savings for us.
Growth potential
Indeed, I initially mentioned that startups may face a lack of negotiation leverage. However, it's important to highlight that startups possess a significant advantage -- they have the potential for rapid growth.
This growth potential can be effectively leveraged. Outline the startup's projected growth trajectory and strategic goals for the upcoming year.
"Yes, we may now only purchase ten seats, but as our company grows, our requirement grows, and these ten seats will be turned into a hundred."
Make promises like these based on your business's growth plans to entice vendors and secure discounts.
But remember, given your growth potential, some vendors might try to upsell their product; they'll convince you to purchase 50 seats while your requirement is just 10 -- do not fall for this trap. You might end up with abandoned licenses and a poor ROI.
Do not purchase surplus licenses. Always scale as you grow.
Shorter sales cycle and rapid decision-making
If you're nervous before negotiations, here's an interesting fact: SaaS vendors prefer a quicker sales cycle and don't like waiting.
Even enterprises don't possess this advantage, as it will take time to get approvals and make an informed decision. Whereas in a startup, the decision-making process is quicker, and vendors are aware of that.
You can use this to your advantage during negotiations. Here's what I've learned from years of negotiations: SaaS vendors want you as much as you need their product, so quit being nervous. Play to your strengths, promise a quicker sales cycle for a favorable deal, and ace your negotiations.
Barter
We recently used this tactic and got the vendor to lower their pricing.
My team at CloudEagle was exploring a solution, and the vendor seemed reluctant to lower their pricing. Fortunately, we identified a major pain point the vendor faced that our product could easily solve.
So, we offered our product for free for a specific period of time in exchange for a handful of seats in the vendor's product. And guess what? It worked out well for both of us.
A mutually beneficial deal led to better engagement and enhanced vendor relationships. Impressed with our product, the vendor subscribed to us after the free trial was over -- a win-win situation.
Likewise, if your product has a unique solution to the vendor's pain point, use it as leverage during negotiations to secure the deal.
Media coverage
Vendors would love to be associated with a growing and innovative brand, especially if you do something special in your space. Usually, you can ask for a discount from vendors in lieu of them using your company name in their press releases or websites.
Usually, contracts have clauses for publicly using the customer's name. So, ask for discounts in exchange for the vendor using your name for publicity purposes.
Acing your negotiations
As a startup, vendor negotiations can be daunting but not impossible. That's why I wanted to share what I've learned or the tactics I've used during my negotiations.
If you follow the right playbook, like the one discussed above, you can easily secure the right product at the right price. It isn't rocket science, you just need to know what you want and how to convince your vendors with what you have.
Image Credit: Zurijeta/Shutterstock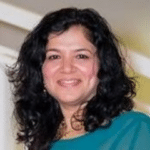 Nidhi Jain is CEO and co-founder of CloudEagle, a leading SaaS procurement and management platform. Nidhi has over two decades of leadership experience in companies like ServiceNow, Box, Intuit, and Yahoo! She has also been an investment banker at Goldman Sachs and a part of venture capital funds such as New Vernon and Westbridge Capital.