Collaboration tools open up businesses to added digital risk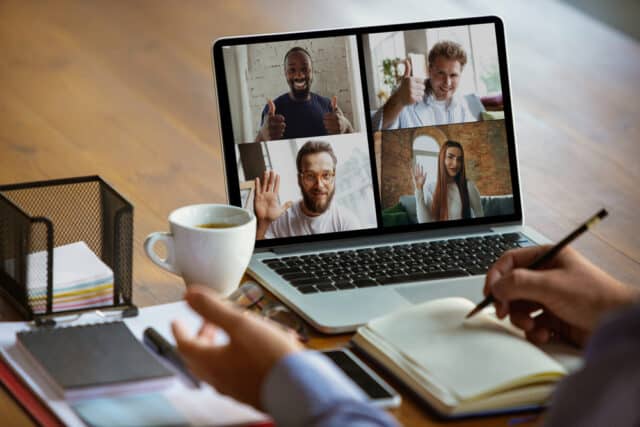 Thanks to remote working, businesses have become reliant on tools like Slack and Teams for workplace communication. But this new, unstructured data set introduces risk caused by the everyday conversations in which proprietary, harmful, or sensitive information is shared or deleted.
AI data platform Aware has released a new report based on proprietary research conducted using the AI-powered platform AwareIQ. It finds collaboration platforms are moving beyond chat and are now at the center of a new enterprise workflow, with 15.4 percent of messages originating from integrated third-party applications.
The report also shows that 37 percent of all messages sent include PII, such as social security numbers, addresses and driver's license numbers. Over 90 percent of all messages sent in collaboration platforms occur in private or restricted channels. The research finds that one in 17 messages contain three or more pieces of sensitive data, including intellectual property, code, credentials and more, and in those channels these messages can be stored indefinitely.
There is evidence that employees are beginning to self-police though. In 2018, one in 262 messages included passwords. Today, that's down to one in 5,000. However, screenshot sharing has increased significantly since 2018, and these are statistically more likely to include sensitive information than traditional images.
Aware is launching a new Risk Assessment Calculator tool to help IT, compliance and risk teams quantify and mitigate the risk lurking within their collaboration data. This allows businesses toreceive free, never-before-seen insight into risks present in digital workplace conversations.
"Firms need to focus on creating a robust compliance process and a culture of compliance. Companies who implement AI-powered solutions such as Aware will quickly find they are able to better manage their data, quickly locate the needles in the haystack, and drive stronger active compliance and risk posture," says Brian Mannion, chief legal officer at Aware.
You can get the full report from the Aware site.
Image credit: vova130555/depositphotos.com