Get 'Mastering Microsoft 365 Defender' (worth $39.99) for FREE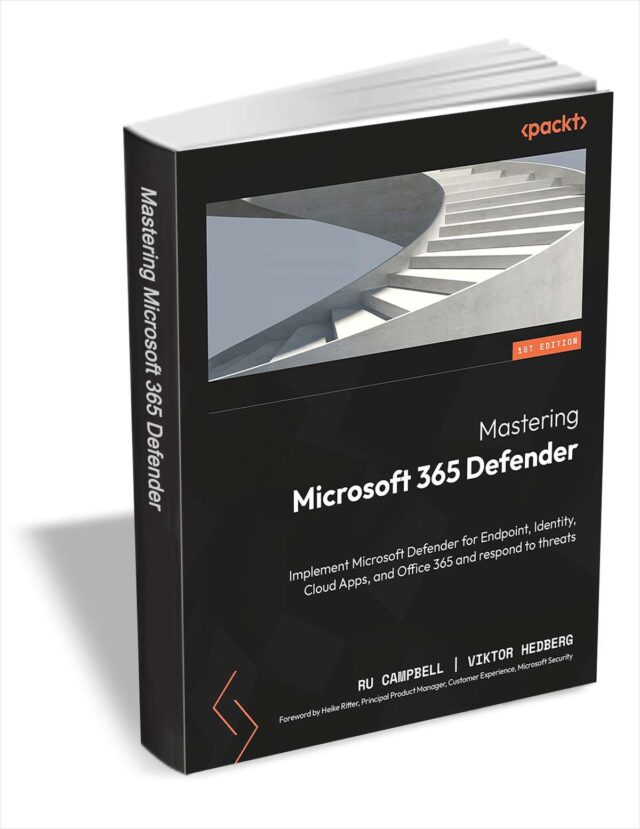 Microsoft 365 Defender is an XDR platform that provides security across multi-platform endpoints, hybrid identities, emails, collaboration tools, and cloud apps. Mastering Microsoft 365 Defender will teach you how to get started and use Microsoft's suite effectively.
You'll start with a quick overview of cybersecurity risks that modern organizations face, such as ransomware and APT attacks, how Microsoft is making massive investments in security today, and gain an understanding of how to deploy Microsoft Defender for Endpoint by diving deep into configurations and their architecture.
SEE ALSO: Get 'Beginning Software Engineering, 2nd Edition' (worth $33) for FREE
As you progress, you'll learn how to configure Microsoft Defender Antivirus, and onboard and manage macOS, Android, and Linux MDE devices for effective solutions.
You'll also learn how to deploy Microsoft Defender for Identity and explore its different deployment methods that can protect your hybrid identity platform, as well as how to configure Microsoft Defender for Office 365 and Cloud Apps, and manage KQL queries for advanced hunting with ease.
Toward the end, you'll find out how M365D can be integrated with Sentinel and how to use APIs for incident response. By the end of this book, you will have a deep understanding of Microsoft 365 Defender, and how to protect and respond to security threats.
Mastering Microsoft 365 Defender, from Packt, usually retails for $39.99 but BetaNews readers can get it entirely free for a limited time.
All you must do to get your copy for free is go here, enter the required details, and click the Download button.
The offer expires on November 30, so act fast.