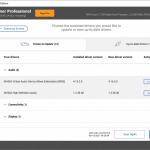 For years, millions of PC users have trusted CCleaner to keep their computers clean and running smoothly. Now Piriform has added a major new feature to the tool's impressive roster with its latest release, CCleaner Professional 5.82.
That feature is a full driver updater tool, enabling users to check their computer for out-of-date drivers, plus apply updates quickly and easily.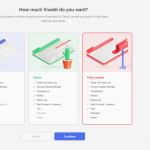 Big tech takes an ever-increasing role in our lives, with Google and Amazon in particular seemingly insatiable when it comes to dangling more exciting new services in front of us in exchange for another slice of our privacy. If you're looking for ways to fight back, then Vivaldi Technologies' latest browser release should interest you.
Billing itself as a "real alternative to Big Tech", Vivaldi 4.0 arrives packed with yet more privacy-first tools, including beta releases of built-in mail client, calendar tool and feed reader for those who want them.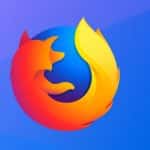 When Mozilla switched its popular open-source browser from a rapid-release cycle of six weeks to an even-faster release cycle of just four weeks between major releases, it became easy to blur one release of Firefox into the next, as the version number ticked up ever more quickly. But it's safe to say that the latest release -- Firefox 89 -- deserves the label of 'landmark' release, thanks to a radical makeover.
The slick new user interface is more befitting of the modern, minimalist UIs sported by Windows and macOS (as well as Android and iOS), along with rival browsers Chrome and Edge. The new look is very much "cleaner, more inviting, and easier to use" as Mozilla boasts, thanks in part to extensive study of how people used the browser, which informed its many changes and improvements.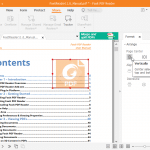 Foxit Software has taken the opportunity to rebrand its popular PDF viewing and editing products with its latest major release. Foxit Reader is now Foxit PDF Reader 11.0, while PDF-editing tool Foxit PhantomPDF is reclassified Foxit PDF Editor 11.0.
Both newly renamed tools unveil revamped user interfaces with the promise of being leaner, simpler, and more intuitive to use. They both also gain support for more 3D functions and digital signature enhancements.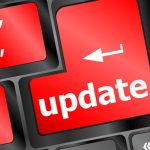 The Windows 10 May 2021 Update is here! Microsoft has started rolling out the update via its Windows Update tool, plus made the latest Windows 10 ISO available to download for system builders and those looking to take advantage of the update to reinstall a clean, pristine version of the operating system.
What's new in the May 2021 Update, codenamed Windows 10, version 21H1? It's not as major as past spring updates, which is highlighted by how quickly it installs on those updating from either last year's 2004 or 20H2 updates.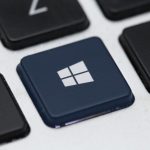 Are you in the market for a new copy of Windows 10? Perhaps you're building a new PC from scratch or looking to move up from an older version of Windows. Maybe you're looking to run a version of Windows alongside macOS or Linux? Whatever your reasons, a Windows 10 OEM license is a great choice.
OEM licenses are cheaper than full retail versions -- while they're tied to a single PC and non-transferrable, they're a great fit for many. Read on to discover why you should consider Windows 10 OEM and how to get a great deal on both Windows 10 Home OEM and Windows 10 Pro OEM.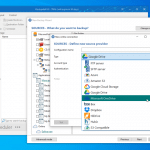 European developer Softland has released Backup4all 9.0, a major new version of its commercial backup tool for Windows PCs.
The update follows two months after Softland updated its free backup tool in the form of FBackup 9.0 with, among other things, support for backing up files from Dropbox and Google Drive and the ability to track the time estimated for downloading or uploading files to and from the cloud during backup jobs. Users also gained the ability to combine multiple sources in a single backup job.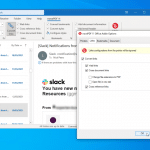 Softland has unveiled novaPDF 11.0, a major new release of its PDF creation tool for Windows PCs. The app makes it easy to create PDFs from any printable document using Windows' own print command, plus offers plugins for major Office apps as well as a host of tools for editing and improving existing PDFs.
Version 11.0 introduces a new plugin for Microsoft Outlook, widens support for more PDF standards, and introduces a new easily accessible Quick Tray Application to the Taskbar.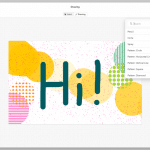 Productivity suite Zenkit has unveiled a major platform update (4.5.0) that applies to all its standalone apps: Zenkit To Do, Zenchat and Hypernotes by Zenkit.
The undoubted highlight of this new release is the addition of a standalone drawing and annotation component, which works in the same way across all platforms. Version 4.5.0 also sees several improvements to the recently launched Hypernotes application.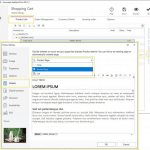 Italian developer Incomedia has released its second major update to the Website X5 Pro 2021 line with the release of Website X5 Pro 2021.2 Pro. This release focuses primarily on ecommerce sites with the introduction of a new Product Sheet Page feature, to help highlight products by giving them their own, automatically generated, separate pages.
Website X5 Pro, also available in a cheaper, cut-down Evo edition and the free, extremely function-limited Go edition, aims to simplify web building through a simple multi-step process that requires little or no HTML coding experience. The new Product Sheet Page feature is, however, exclusive to the Pro version.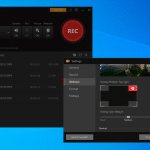 There are plenty of screencast tools out there, but while many offer cut-down free versions, they're often more crippleware than freeware. Eyeing a spot in this market is IObit, which claims -- with some justification -- to provide a genuinely usable free screen-recording tool with its latest new release: iFun Screen Recorder 1.0.
The software promises no time-limited recordings, unwanted watermarks or other restrictions forcing you to upgrade to make proper use of the program -- a Pro version does exist, but its features can be safely ignored by most. And while it may lack the more sophisticated features of well-known screen-casting tools, you get all the core functionality you need to produce decent screencasts.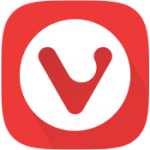 Vivaldi Technologies has unveiled Vivaldi 3.7 for Windows, Mac, Linux and Android. The challenger web browser's main focus in this new release is performance on desktop, while Android users gain improvements to the Bookmarks Manager as well as onboarding pages to introduce new versions as well as welcome new users to the app.
Performance gains are primarily delivered through faster opening and closing of new tabs and windows, with tabs opening twice as fast as previously and new windows appearing 26 percent faster than before. Lucky owners of Apple's new M1-based Mac range should also notice further improvements thanks to the unveiling of the first native build for the ARM-based chipset.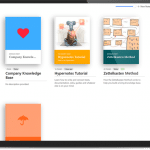 Say hello to Hypernotes from Zenkit, the third standalone productivity tool from Germany's Zenkit. The tool follows on the heels of Wunderlist-replacement Zenkit To-Do and Zenchat and is designed to work in conjunction with both tools as well as a standalone app.
The new app's sales pitch is the promise of creating, sharing, and understanding knowledge in a new way. Think of it as a tool for managing knowledge in various forms, from simple notes to complete documentation like a wiki. As with other Zenkit tools, it offers both free and paid-for tiers, and can be accessed through any modern web browser as well as via a cross-platform collection of desktop and mobile apps for offline use.

Jellyfin 10.7.0, the open-source pretender to Plex's media-streaming crown, has been released. What started out life as a fork of the last open-source release of Emby (3.5.2) is rapidly evolving into its own, distinct media server with the added advantage of being completely free.
Version 10.7.0's highlights include extending SyncPlay support to TV shows and music in addition to movies, redesigned OSD and Up Next dialogs and new PDF and Comics reader functionalities. Behind the scenes, things have undergone major changes with the promise of "significantly improved web performance".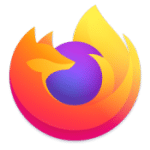 Mozilla has rolled out its now-customary four-weekly update with the release of Firefox 86 for Windows, Mac and Linux. This latest release contains several notable new features as well as a handful of fixes and improvements.
Users gain support for watching multiple picture-in-picture videos simultaneously, there's improvement to the app's Print tool, but most noteworthy of all, a new Total Cookie Protection is offered that isolates website cookies so they can't track users across multiple sites.