Today was Samsung Unpacked in New York City, and I was there live. Hundreds of tech journalists made the pilgrimage to the Lincoln Center to learn about the company's newest smartphones.
Sadly, there was little magic in the building, as the devices were leaked well in advance. Ever see a movie trailer that gives too much of the movie away, and then you go to see the film, and you have already seen the best parts? Yeah it was like that. No surprises. Still, both the Samsung Galaxy Note 5 and S6 Edge+ seem to be wonderful new phones.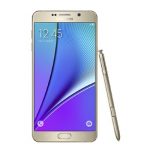 With the launch of the Galaxy Note 5, Samsung is hoping to revitalize the mobile arena and reclaim its place as the handset manufacturer of choice. The latest addition to the Galaxy Note range feature much that's familiar, including Samsung's S Pen, but the overall specs have increased.
As an alternative to leafing through lists of hardware specs in dull lists, Samsung has produced an infographic highlighting everything it believes is great about the Galaxy Note 5. The company appears particularly pleased with the screen and camera, as these are singled out for special attention.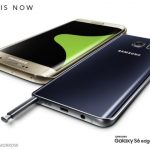 At its Galaxy Unpacked event in NYC, Samsung today took the wraps off two of its most eagerly awaited handsets -- the Galaxy Note 5 and the Galaxy S6 Edge+. Just like Apple with the iPhone, Samsung's phone range is more about evolution than revolution -- but that's not to say there isn't quite a lot to get excited about.
Both devices include 4GB of RAM and as with previous generations, the Galaxy Note 5 features Samsung's S-Pen Stylus. The Galaxy S6 Edge+ boasts a larger screen than its predecessor but the Note 5's is the same size as before. So what else is new, and when can you get your hands on one?