Samsung unveils Galaxy Note 5 and Galaxy S6 Edge+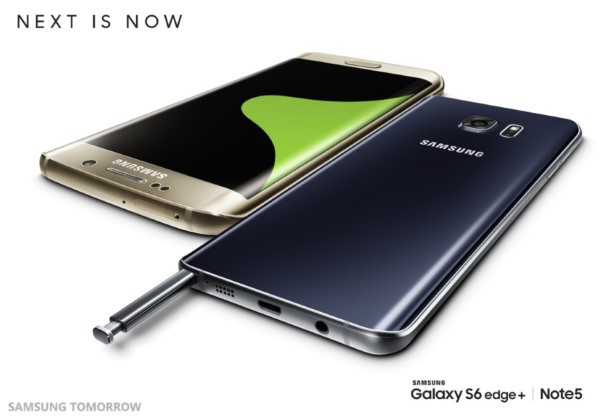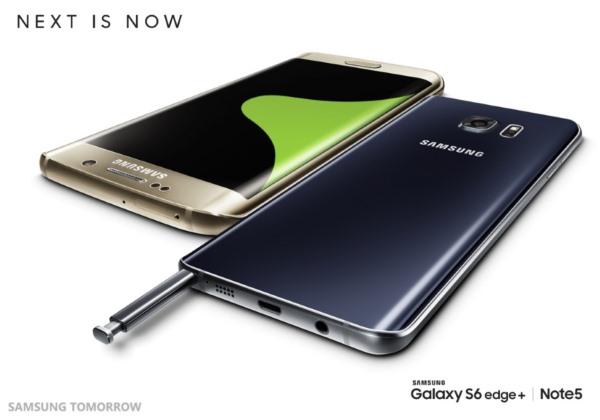 At its Galaxy Unpacked event in NYC, Samsung today took the wraps off two of its most eagerly awaited handsets -- the Galaxy Note 5 and the Galaxy S6 Edge+. Just like Apple with the iPhone, Samsung's phone range is more about evolution than revolution -- but that's not to say there isn't quite a lot to get excited about.
Both devices include 4GB of RAM and as with previous generations, the Galaxy Note 5 features Samsung's S-Pen Stylus. The Galaxy S6 Edge+ boasts a larger screen than its predecessor but the Note 5's is the same size as before. So what else is new, and when can you get your hands on one?
The screens are the undoubted stars of the show here, but Samsung has made some interesting choices in other areas for the phones. Both are available in 32 and 64GB variants. It seems that 16GB models have now been consigned to the history books, but it would have been good to see a 128GB model to go head to head with the iPhone.
The storage limitations are highlighted by the fact that neither the Galaxy Note 5 or Galaxy S6 Edge+ support removable memory cards. Some people will be disappointed to find that the battery in both handsets is not removable, particularly in the case of the Note 5 which sees capacity dropping from the previous version. It is just as well, perhaps, that the battery supports fast charging.
Samsung is pitching the Galaxy S6 Edge+ as the phone that delivers the best multimedia experience, while the Note 5 is billed as being "perfect for multi-taskers".
The Galaxy Note 5 and Galaxy S6 Edge+ are slated for launch globally in August, but no precise date has been given -- nor do we yet have any word on pricing.
Here are the full specs of the Samsung Galaxy Note 5:
| | |
| --- | --- |
| SYSTEM | Android 5.1 (Lollipop) |
| DISPLAY | 5.7-inch, QHD Super AMOLED (2,560 x 1,440 pixels, 518 ppi) |
| PROCESSOR | Octa core (2.1 GHz Quad + 1.5 GHz Quad), 64 bit, 14 nm process |
| RAM | 4 GB RAM (LPDDR4) |
| INTERNAL MEMORY | 32/64 GB |
| CONNECTIVITY | Wi-Fi 802.11 a/b/g/n/ac, MIMO(2x2), Bluetooth® v 4.2 LE, ANT+, USB 2.0, NFC, Location |
| CAMERA | Rear: 16 MP OIS (F1.9), Front: 5 MP (F1.9) |
| BATTERY | 3,000 mAh (non-removable), fast-charging, wireless charging |
| DIMENSIONS | 153.2 x 76.1 x 7.6mm |
| WEIGHT | 171 g |
| PRICE | TBC |
And the specs for the Samsung Galaxy S6 Edge+:
| | |
| --- | --- |
| SYSTEM | Android 5.1 (Lollipop) |
| DISPLAY | 5.7-inch QHD Super AMOLED, 2560 x 1440 (518 ppi), dual-edge |
| PROCESSOR | Octa core (2.1 GHz Quad + 1.5 GHz Quad), 64 bit, 14 nm process |
| RAM | 4 GB RAM (LPDDR4) |
| INTERNAL MEMORY | 32/64 GB |
| CONNECTIVITY | Wi-Fi 802.11 a/b/g/n/ac, MIMO(2x2), Bluetooth® v 4.2 LE, ANT+, USB 2.0, NFC, Location |
| CAMERA | Rear: 16 MP OIS (F1.9), Front: 5 MP (F1.9) |
| BATTERY | 3,000 mAh (non-removable), fast-charging, wireless charging |
| DIMENSIONS | 154.4 x 75.8 x 6.9mm |
| WEIGHT | 153 g |
| PRICE | TBC |