If you're a teacher, you're nuts not to use Google+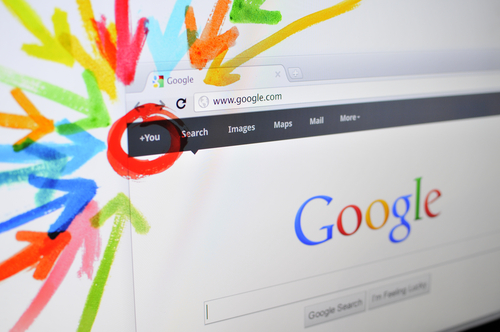 This week I gave a talk on Web 2.0 and teaching to a group of higher-education faculty ("cloud" isn't yet pervasive in academia). I won't bore you with the details, but I made the basic argument that using cloud-based tools could help educators create better learning environments for their students through the collaboration, mobility and engagement opportunities the cloud affords. I gave examples of several different tools that could help do this, like collaborative documents, mobile video broadcasting, and group citation indexes. Then I ended with what they all really wanted to talk about: social media.
In addition to being the hottest iteration of cloud computing to the general public, social media holds much potential for education. Social media allows for effortless individual and collective communication between teacher and student(s). It breaks down the walls of the traditional classroom, allowing for conversation and active learning to exist 24/7, in real time and asynchronously, right in the palm of a student's hand.
Yet social media also has some serious drawbacks, especially when it is mixed into the professional world of education. The instances of teachers being fired for Facebook posts are numerous. The State of Missouri was so concerned about the professional implications of teacher to student Facebook interactions that they actually banned them. Though this law has since been overturned, the sentiment is telling: the mixing of social media between teachers and students can be professionally dangerous.
For this reason, I gave the higher-ed educators the following advice: If you use social media, you're nuts not to be using Google+.
This isn't a slam against Facebook and Twitter. I use both the services and find them valuable. However, being an educator myself, I have always struggled with the challenge of friending students. I know that once I do so with my personal social media accounts I am entering potentially dangerous territory professionally. I am willingly blurring the lines between my personal and my professional life.
In some ways this is refreshing. I like to get to know students outside of the classroom and have them know about me -- to a certain extent. But sometimes, I just might not want students to see pictures of my family's summer vacation (see dangers of that with above link). I might not want my co-workers to know about my political views revealed with my link shares. What I ultimately end up doing is editing what I say, or just not sharing at all -- something that seems fairly counter-productive to the whole social media experience.
Luckily, Google+ has helped to alleviate many of these problems.
Privacy
The key functionality of Google+ is its granular, intuitive privacy controls. Users create Circles that they populate based on their relationship to other Google+ members. I have a Circle for Students, Classmates, Co-workers, Family, etc. When I post anything on Google+ -- pictures, status updates, links -- I choose exactly what Circles I want to see that content. I can drill down even further and specify individuals that I want to see my post, as well as specify if that post can be shared or commented upon. With Google+, I am in complete control of my digital identity, and it is all very, very easy to do.
One Identity to Rule them All
One way to get around the blurring of professional and personal lines in social media is to have an account for your professional use and one for your personal. So a teacher named Sam Smith might have a personal account that he only uses to friend personal relations and a professional account he only uses to friend students and professional colleagues.
Yet this approach is cumbersome. Now you have two Facebook accounts to maintain, two Twitter accounts to use, two email addresses to check consistently for activity. It can be done, but it is a pain. Also, you better not publicly say anything on that personal account because it can be searched and found by prying students looking for dirt on you. Easier to just use one account and watch what you say.
Google+ allows you to have one identity where you can choose what you say to whom and, in doing so, have the freedom to say whatever you want. By forcing you to concisely choose who you share your posts with and then making it easy for you to implement that granular approach, Google+ lets you be many different things to different people while still using one account.
Hangouts
One other feature of Google+ that makes it a truly "killer app" for education is Hangouts. With a webcam and mic enabled computer or phone/tablet with a front facing camera, you can have a real time, online meeting with up to 10 simultaneous video streams. Google recently added Google docs integration and screen share, making it even more compelling. Now a group of students, or a teacher with some students, can meet, "face to face" and edit one document in real time, with side-chat functionality as well.
I've actually used Hangouts as a student (in a particular masochistic turn, I decided to pursue a doctorate degree). I recently had a study group and we collectivity edited our assignment together using Hangouts while chatting face to face. The process worked flawlessly and I feel like it was in many ways more productive than a physical face to face meeting would have been.
The use of hangouts for education is significant. Small group ad hoc meetings between students from anywhere at anytime. Study groups accessed from the palm of your hand. A teacher that can join a group at anytime to give feedback and answer questions. The list goes on.
The Right Tool for the Right Job
Many pundits have crowed about the imminent failure of Google+ as a social network. Reports of the drop in usage, lack of Google CEO participation and inability to beat Facebook abound. I find most to be unfounded smear campaigns asserted by pundits for unknown reasons (see Mike Elgan's refutation of Google+ "desertion" reports here). Google+ is not going the way of Buzz or Wave. Google is in this one for the long haul and has the resources to make it work (see: Gmail).
It's also not a zero-sum game, as the pundits would have you think. There's a place for Facebook, Twitter and Google+. Where you fit in to those places depends on who you are. I'm a father, a husband, an education professional, a student and more. I'm also an avid tech user and a believer that cloud computing iterations like social media offer incredible value to our society (see: Occupy Wall Street movement). It is because of these various roles that I choose Google+ -- because it allows me to assume all these roles at once, securely.
Moving Forward
Google recently enabled Google+ for Apps users. In the context of education, that means institutions that use Google Apps will have the ability to turn on a functionality that will give them an instant academic social network. (Update: Unfortunately it seems like this functionality is currently only available for higher ed Apps user -- 18+. Many K-12 Apps users are none to happy about this-- and I completely agree with them. Hopefully Google will reconsider, as they recently did with their pseudonym policy. In the meantime, Google+ still offers K-12 educators the privacy controls I've described for using social media in a personal and professional context.) Using their student IDs, students can now interact with one another and their instructors effortlessly. The opportunities for increasing engagement and collaboration are limitless, and the price -- free -- can't be beat.
The institution I am currently a student at is on Apps but, last time I checked, had not turned on Google+ (the University Apps administrators control this functionality). I hope they change their minds soon. Given the potential of Google+ and education, they're nuts not to.
Photo Credit: AHMAD FAIZAL YAHYA/Shutterstock
Ryan Tyler is a free-lance writer and educator living in Portland, Or. He has worked in the entertainment industry as well as K-12 and higher education. His interests include education reform, distance education and using technology to make the world a better place. Of course, he's also a tech geek.