Dropbox 1.40 auto-uploads photos and videos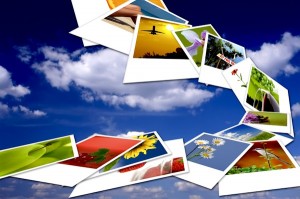 Hot on the heels of its new service allowing users to share files by hyperlink, Dropbox has unveiled Dropbox 1.40 for Windows, Mac and Linux. The new release extends the photo and video uploading tools pioneered in Dropbox for Android, plus allows batch uploading and downloading of files.
The new features were previously available to those running Dropbox Experimental Edition, the beta version for those happy to trade stability for a sneek peak at the latest features.
Dropbox 1.40, which offers 2GB free storage space to users via a dedicated Dropbox folder on their desktop, allows desktop and laptop users to simply plug in a camera, phone or SD card. Dropbox will detect the connection and offer to automatically upload all photos and videos from the device to your Dropbox account with just a few clicks.
Note that photos aren't resized or optimized when uploaded, so be aware you can quickly use up your 2GB allowance using the service. Mindful of this, Dropbox promises to increase a user's free storage by 500MB as a reward for using the auto-upload feature for the first time. Moving forward, every time you upload an additional 500MB of photos and videos using the auto-upload feature, you'll gain another 500MB of free space up to a maximum of 3GB extra space on top of the 2GB already provided.
Once uploaded, photos can be viewed online via a new Photos page, which provides large thumbnails of all uploaded photos organised by month -- simply hover the mouse over a photo to view its details, then click to view full size and either download or share using Dropbox's new link-sharing functionality.
Version 1.40 also adds support for batch uploading and downloading of files, making it easier to quickly back up and access content stored remotely.
Dropbox 1.40 is available now as a free download for Windows, Mac and Linux. Also available are Dropbox for Android and Dropbox for iOS, both of which already support batch photo and video uploading. Paid-for plans offering more storage and a multi-user service are also available.
Photo Credit:  Ersler Dmitry/Shutterstock