Raspberry Pi not enough for you? How about a $49 Android PC?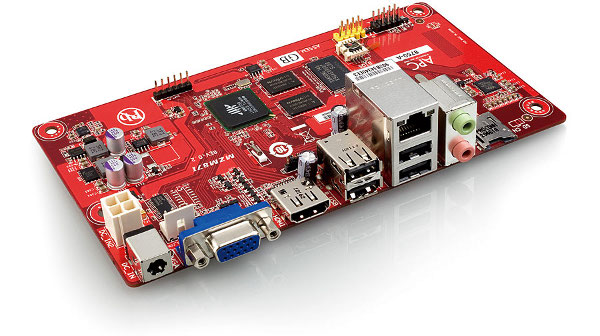 Taiwanese fabless semiconductor company Via Technologies on Tuesday unveiled its affordable, low power Android PC system, known simply as APC.
The $49 board uses the Neo-ITX form factor, which at 170 x 85 millimeters is the same length as Mini-ITX, but half as wide. It is powered by the VIA WonderMedia ARM 11 system on a chip, which is equipped with an 800MHz processor, 512 MB of DDR3 RAM, and has integrated GPU capable of video outputs up to 720p in resolution. It also has 2GB of NAND Flash storage, HDMI and VGA ports, four USB 2.0 ports, 1/8" headphone jack and mic input, microSD slot, and 10/100 Ethernet connectivity. The whole thing runs off of a 15 W power supply and is loaded with a version of Android 2.3 optimized for keyboard and mouse input.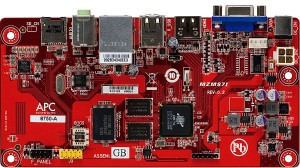 Much like the wildly popular Raspberry Pi project PC which debuted last February, the APC is meant to be a "technology enabler" more than a powerhouse for computing. The board gives users with few resources the ability to build a cheap, usable computer without having to roll in the superfluous features associated with full-scale desktop OS computing.
"Expensive, overpowered CPUs and bloated software are no longer relevant," the company says of the new system. APC represents the influence mobile technology has had on fixed computing.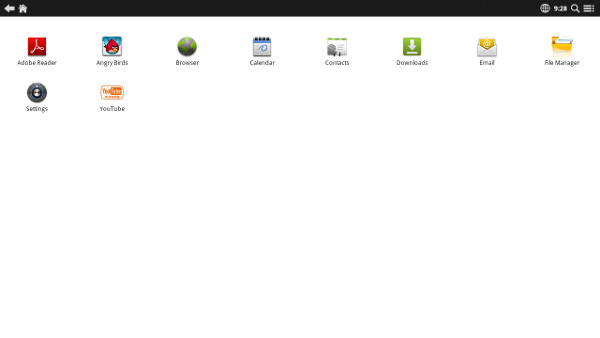 Via has not yet begun taking pre-orders for the board, but says they will begin "soon." The company anticipates APC will ship early July 2012. To get notifications about APC's availability check out apc.io.