iPad mini is too big for Apple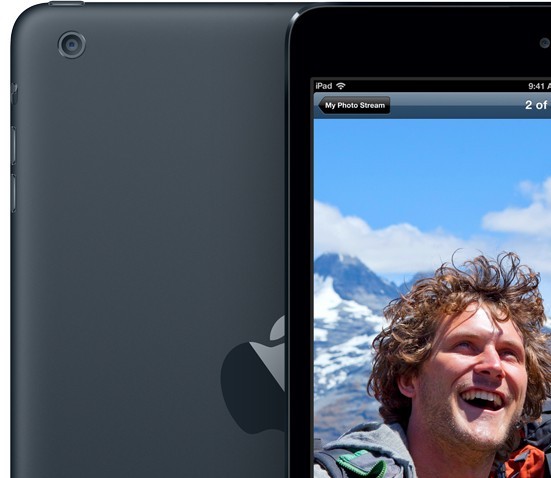 "Don't upset the apple cart" takes on new meaning for the company Steve Jobs cofounded. Supply chain simplicity defined his leadership, starting with the many products axed after he took the interim CEO title in early 1997. While complexity creeped into some product lines over the years, mainly iPod, Apple followed a streamline approach. Until today. Tim Cook oversees a suddenly complex tablet lineup, following iPad mini's introduction early this afternoon.
Before today's event, Apple offered eight different iPad configurations -- that's without separately counting carrier-specific LTE models. The mini, which goes on sale November 2, brings the number to 14. It's a crowded lineup, with overlapping features and prices not seen from Apple since the early- to mid-1990s. Something else: Apple chose to price higher than what BetaNews surveys show people want to spend on a tablet, particularly in the mini's size class, and too close to other models, risking some sales cannibalization -- or worse, none at all, if customer confusion hurts sales.
Fifty-four Configs
The good: iPad's starting price is now less than ever -- $329, and that's sure to appeal to buyers looking to spend less than $399 for aging iPad 2 or $499 for entry fourth-generation model. But from there complexity creep follows each jump to higher amount. Briefly:
iPad mini 16GB WiFi: $329
iPad 2 16GB WiFi: $399
iPad mini 32GB WiFi: $429
iPad mini 16GB WiFi/LTE: $459
iPad 4 16GB WiFi :$499
iPad mini 64GB WiFi: $529
iPad 2 16GB WiFi/3G: $529
iPad mini 32GB WiFi/LTE: $559
iPad 4 32GB WiFi: $599
iPad 4 16GB WiFi/LTE: $629
iPad mini 64GB WiFi/LTE: $659
iPad 4 64GB WiFi: $699
iPad 4 32GB WiFi/LTE: $729
iPad 4 64GB WiFi/LET: $829
Compare the 14 to what some other manufacturers offer:
Amazon: Six Fire HD models, two each for 7-inch, 8.9-inch and LTE, ranging from $199 to $499.
Google: Two Nexus 7s -- 8GB ($199) and 16GB ($249), both with 7-inch displays.
Microsoft: Three Surface configurations, starting at $499 and all with 10.6-inch displays.
Only Samsung offers a tablet lineup near Apple's complexity, as it supports multiple operating systems (Android, Windows) and makes carrier specific models. In the United States, carrier-specificity for AT&T and Verizon means two configurations for iPad 2 WiFi/3G and three, adding Sprint, for every LTE model. So what is that? Another 13 configurations, which, granted, are more hidden from consumers? From manufacturing and distribution perspective, that's a logistically complex product lineup -- and that's without considering the confusing choices consumers will make.
The more SKUs sold, the more traumatic managing inventory, particularly when a product is hotly demanded. For example, during the initial iPhone 5 sales rush, the local Apple Stores here in San Diego consistently had Sprint models available when sold out of those from AT&T. For some reason the 32GB Verizon model would often be available, too. Why that one is anyone's guess, and clearly Apple retail managers guessed wrong, which will be easy enough to do with iPad mini.
But wait! From an inventory management perspective, the number of models is even more, because there are black and white colors. So the base 14 is really 28, but then there are carrier-specific models. Is my math right? Fifty-four? That's figuring 7 WiFi models in two colors (14) + 6 LTE models for three carriers (18) x 2 two colors + 2 WiFi/3G tablets from 2 carriers + 2 colors. I'm surprised Wall Street analysts don't fuss more about this kind of complexity and what it means for sales -- lost ones for a high-demand product -- and toll on gross margins.
Complexity Creep
Consumers can expect to be confused by all the choices -- and that's just looking at iPad mini and ignoring iPhone 5 and iPod models with flat screens. Before the mini, Apple offered one screen size: 9.7 inches. Now there are two, adding 7.9 inches. Screen resolution dramatically differs: 1024 by 768 for the mini and iPad 2 and 2048 by 1536 for fourth-gens.
Someone shopping for the smaller iPad can spend as little as $329, get the lower resolution, 16GB storage and WiFi. The larger screen in same storage capacity is $70 more (iPad 2). But wait! The smaller tablet uses the new Lightning connector and has Bluetooth 4, while the larger one uses the older, 30-pin connector and offers Bluetooth 2.1. So while the screen is larger, some of the other tech is older and incompatible with newer gear and, presumably, some future Apple tech. The lower-cost tablet also comes with better cameras (5 megapixels front; 1.2MP back) and supports Siri, which isn't available on the costlier $399 iPad.
Just wait until Christmas morning to see what these subtle differences will mean to Jack or Jane Consumer getting less than expected because grandma was sure bigger would be better -- and, hey, it costs a little more, too. You can be sure somebody will transform 7.9 and 9.7 and end up with the wrong size tablet.
Look at the crowded and confusing configurations. Between $529 and $599 there are four different choices. The 7.9-inch iPad mini with 64GB storage and WiFi is $529. For the same price: iPad 2 16GB with WiFi and 3G. Now explain that difference to Aunt Louisa. For $30 more is the iPad mini with 32GB WiFi and LTE. So within $30, there are three different storage capacities and two different cellular technologies. But wait, at $599 is the iPad 4, with 32GB storage, WiFi and superior display -- twice the resolution.
This lineup is recipe for customer confusion and good reason not to work for Apple this holiday season. Seriously, the company should offer counseling sessions for over-worked staff that have to explain this stuff.
Then there is pricing, which I planned to include here but will break into a separate story. So briefly, I'll end with this: Amazon and Google have lowered pricing in this size class to between $199 and $299, which is consistent with what you say is acceptable. About a year ago, I asked BetaNews readers: "What price would be low enough for you to buy a media tablet?" Among the 2,929 respondents so far, 82.21 percent responded $299 or below, with 26.66 percent saying $199 and 51.38 percent $199 or less. Now match lower pricing expectations against Apple's higher pricing complexity, and there's trouble ahead.
Do I suggest sales disaster? No. Apple's brand has strong sales pull, but confused customers aren't often happy ones and iPad mini is sure to suffer unnecessary shortages among some configurations. Again, why isn't Wall Street complaining? I say this: Simplicity sells, complexity smells -- and this lineup stinks like my neighbor's garbage.