4.4 million Nokia Lumia sales is not impressive at all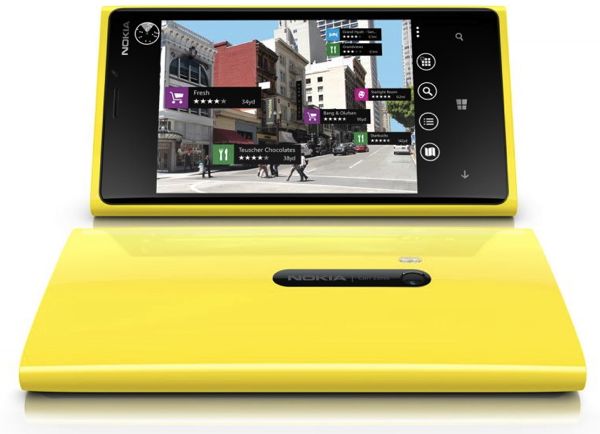 Windows Phone 8 is not the cure for Nokia's woes. Today the Finnish phone manufacturer released preliminary financial results for fourth quarter, managing to move just 4.4 million Lumia units.
Nokia, however, remains optimistic when it comes to sales that, at least theoretically judging by timing and product releases, should be much, much higher compared to actual preliminary numbers. The company states that "Devices & Services has exceeded expectations and achieved underlying profitability in the fourth quarter 2012", but fact is the most popular smartphone series comprises of Asha devices with 9.3 million units sold, and not Lumias. Basically the cheaper and more modest smartphones drive the "exceeded expectations" and "underlying profitability" at a first raw glance.
No Sales Boost from Santa
One of the most obvious clues that suggests poor Q4 Lumia sales can be found in past quarterly reports. In July last year, I analyzed the company's Q2 preliminary numbers. During the respective three month period, between April and June, the handset maker sold 4 million Lumias.
Three months later, Lumia sales dipped to 2.9 million. The descending trend, however, appears normal, as rumors of new devices surfaced during the quarter. Nokia unveiled the Lumia 920 and Lumia 820 in the first half of September.
In Q4 2012, Lumia's numbers increased by just 400,000 units, a figure only 10 percent higher. Depleted stocks on Amazon and numerous positive reports on Lumia smartphones had me going that this would equate to much higher sales. There are, however, some clues as to why that is not the case.
Inconsistent Availability
Device availability is a key component that amounts to a product's success or failure. As availability affected Lumia sales throughout Q4, Nokia fits in the latter category. The company unveiled the Lumia 920 and Lumia 820 in the first half of September, but the two smartphones only started shipping on October 29, almost a full month into the trimester. Late, but that's not all.
Nokia still struggles with global availability even after October 29. The Finnish manufacturer announced the new Lumia 920T smartphone for China Mobile, the world's largest carrier, in early December. Also, the Lumia 920 and Lumia 820 were introduced for pre-order in China one week later. In India only today did Nokia introduce the current Lumia lineup, with sales starting tomorrow.
However, low-end models drive sales. The Lumia 620, which is Nokia's entry level Windows Phone 8 handset, was announced more than a month ago, but is still unavailable for purchase. As a result, the company fails to expand the Lumias in emerging markets and offer them to less demanding smartphone buyers.
Another factor to consider is carrier availability, which Nokia does wrong -- the company has the high-end Lumia 920 available in the US only at AT&T for instance. Even worse in some markets the device is not available through official channels, months after October 29.
Inconsistent and High Pricing
Nokia also has a similar problem with Lumia pricing worldwide -- even in the same local market the Finnish manufacturer displays inconsistency, a situation also present across different neighboring markets.
In the US the Lumia 920 is available at AT&T, where it runs for $99.99 on a two-year contract. As the high-end model it should be priced accordingly, higher than mid-range Lumias but that is not the case. The Lumia 822, which is a variant of the mid-range Lumia 820, is available at Verizon Wireless for the same $99.99 on a two-year contract.
The carrier sets the pricing, yet I doubt Nokia has no say in it. The manufacturer is affected by cannibalization between Lumia devices, an issue which Apple or Samsung do not have. Have you seen an iPhone 5 priced the same as an iPhone 4S at two US carriers? I have not.
The pricing issue also extends in Europe. In Italy the Lumia 920 is available for EUR599 (Vodafone), in Germany it runs for EUR659.95 (T-Mobile) and in France the handset goes for EUR649 (Orange). This places the Lumia 920 in the crosshairs of established competitors such as the Samsung Galaxy S III, which by itself sold in much higher numbers than all the Lumias put together in an entire year.
Simply put too expensive to gain ground in Europe and inconsistently priced in the US.
Stock Market Impact
Today Nokia closed at $4.45 per share, up about 18.5 percent over Tuesday's $3.75 closing. The increase is influenced by positive feedback coming from various reports and news outlets. That may be short lived. Perception trumps in-depth analysis, with apparent exceeding expectations from the preliminary quarterly report driving the rise but once analysts start crunching the numbers, that will change.
Considering all the issues Nokia faced and still faces, such as late product releases, inconsistent or high pricing and limited availability to name a few, the company actually impresses by selling 4.4 million Lumias in Q4. It could even be deemed as an outstanding feat but, surely, that's only by looking at the glass half-full. Those very same issues could have been avoided and Nokia could have posted double Lumia sales for the same respective period. Could, but did not.
A manufacturer as large as the Finnish company has the logistical capability of dealing with product launches, market availability or pricing across various markets. Nokia's stock is up because the market forgot just how great the company used to be and drastically lowered expectations.