Why Office 365 beats hosted Exchange for small business email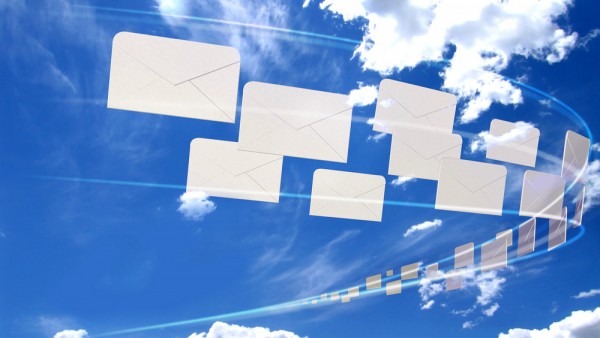 Nearly six months ago, I voiced in on the Google Apps vs Office 365 debate and let it be known that (at the time) I fully believed Google Apps was the better platform in many respects. Fast forward to February 27, and Microsoft unveiled why waiting until the second (or third) try on a given product is usually a good bet. In all honesty, I think Microsoft has been on the right track with Office 365 for four to five months now, introducing quality features and fixing stability issues that plagued its reputation in the past.
I'll go so far as to say that the Office 365 ecosystem has been nothing short of respectable lately. My technology consulting company FireLogic steadily has recommended the suite as reliable alternative to Google Apps for some months now, and the results are extremely positive. Heavy Microsoft shops moving away from their legacy on-premise Exchange servers are itching for a new home, and the company seems to have a cloud of its own that is living up to even my stringent expectations.
A big question that a lot of customers are asking now is: why shouldn't we just move to hosted Exchange? And that's an entirely valid debate to have. I've worked with countless customers over the years that have been on a bevy of providers from AppRiver to Intermedia to RackSpace, naming just a few. While the experiences were generally good to great, I just don't think they match the value-added entirety that Office 365 brings to the table now.
For Microsoft, time is generally on its side. Just two years ago, when Office 365 was formerly under the Business Productivity Online Suite flag, Redmond's cloud suite was nothing short of a hodgepodge; loosely connected by company name only, and lacking a majority of the big features that companies rely on from traditional Exchange. Microsoft well understood that the underwhelming collective it was selling to the masses fell short. Redmond came full circle last month when it unveiled a true toe-to-toe alternative to on-premise or hosted Exchange, which is the modern Office 365 for Business.
While price is certainly one factor where Office 365 reigns supreme compared to hosted Exchange offerings, this is not the only merit that takes it over the top. Businesses and organizations want the entire package -- security, stability, functionality, scalability, and elasticity - in addition to a cost effective bottom line. I fully believe that Office 365 is finally delivering on the promise that Microsoft's budding cloud vision entailed a few years ago.
Hosted Exchange Providers can't touch Office 365 on Price
As a technology consultant by day, I know that price alone should not be the deciding factor on which platform a business chooses. But then again, cost does affect the bottom line, and it's something that inevitably needs to be considered heavily. This is one area where Office 365 just blows the away competition. The chart below just exemplifies how well Microsoft has leveraged its tremendous weight in cloud economies of scale to bring Office 365 pricing down to extremely affordable levels.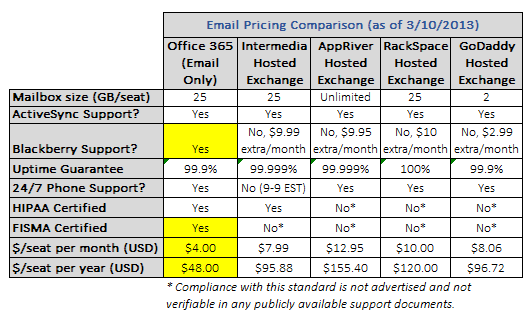 A quick glance at the above comparison clearly outlines a few important items. Firstly, Microsoft's pricing for Office 365 (at the Email Only level) is dirt cheap -- a mere $4/person per month which equates to a lowly $48/person per year. That's nearly half the cost of the next cheapest provider, Intermedia. But the advantages on cost don't stop at the monthly price tag alone; Microsoft has the other big names beat on a few other key areas hands down.
First off, while ActiveSync support for mobile devices such as iPhone, Android, and Windows Phone are a given these days, BlackBerry support (pre-BB10) is not a universal privilege. Of all five providers showcased in my comparison, only one, Office 365, has native complimentary BlackBerry email/calendar/contacts support out of the box. The other providers have nominal, but still extra, monthly fees tacked on for BB usage which could definitely have some sway in a final decision. Much of big enterprise, and some small businesses, still have large fleets of BlackBerries in use and having to pay a surcharge to continue using them is something many SMB owners don't want to hear.
When it comes to security compliance and certifications, Microsoft also has the third parties beat by a long shot. Other then Intermedia, which does have posted HIPAA compliance, the other providers are all either not advertising their credentials (which I doubt) or simply don't have them under their belts. Office 365 boasts HIPAA and FISMA compliance, two important factors which make the suite 100-percent capable options for running in the public government sector or for healthcare-related institutions.
Of course, there are a few providers that have Microsoft beat in a few aspects. For example, AppRiver has a slightly audacious claim that its hosted Exchange service affords "unlimited" email space. What the provider call unlimited, we all know is merely a glass ceiling that isn't publicized. Similarly, RackSpace takes the same approach in its advertisement of a 100-percent uptime guarantee. I've heard from customers of theirs who have experienced outages, similar to this first-hand account, which Rackspace brushed off as not falling under their strict SLA terms. Whether or not the claims are a bit outlandish are up to your own discretion, but I prefer Microsoft's down-to-earth, honest approach to advertised capabilities and uptime.
Businesses want Security, and O365 delivers
I'm not here to say that hosted Exchange providers aren't secure. That isn't the case by any means. But in a level playing field comparison, Office 365 holds a sizable advantage in presenting what has to be the single most secure email platform alongside the primary non-Exchange alternative, Google Apps. I put together another feature matrix that highlights the same providers I pinpointed in pricing earlier.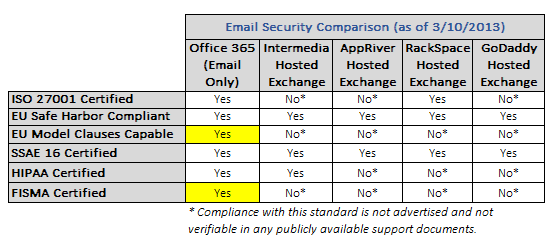 The important differentiating factors here between Office 365 and everyone else happens to be EU Model Clauses capability, along with FISMA certification. EU Model Clauses is a contractual framework that was created by the EU to establish international data transfer standards. While most major providers fall in line with the commonplace EU Safe Harbor guidelines, only Office 365 advertises Model Clauses capability with customers.
FISMA (Federal Information Security Management Act) is the other, much more important, credential that Office 365 has achieved. Specifically, this makes Office 365 fully acceptable for usage in any U.S. Federal Government agency. Google Apps is the only other large cloud email service to have attained this level of security. And government acceptance of Office 365 is subsequently on the rise. Microsoft has inked major deals with the City of Chicago, U.S. Department of Veteran's Affairs, as well as the State of Texas to name just a few. While it could be partly due to Microsoft's immense datacenter investment strategy and overall size, it still speaks numbers to their ability to handle some of the most delicate email needs within US borders.
Is this to say that hosted Exchange providers like Intermedia and RackSpace aren't suitable for small business? Not at all. They very well may be fully capable of meeting your own needs. But at nearly half the price of even the next cheapest option, Office 365 presents a true bargain when you take into account all of the security backbone you receive. The second best options of the given list are a tie between Intermedia and RackSpace; each respective provider has three different missing security credentials up against O365.
On the Extras, O365 goes Above and Beyond
If we were to end our comparison here, Office 365 would go home a solid winner. But some companies look for options above and beyond the plain-Jane features described above. And this is where Microsoft's first party solution outshines the competition once more.
Extras in the realm of cloud hosted email systems come in many forms. But the most popular ones being advertised today include SharePoint access, Lync capability, and download rights for some or all MS Office applications. Indeed, the disparities between providers are fairly wide, with some providers offering some extras in areas that others don't, and vice-versa.
But the consensus easily shows that Office 365 offers the widest array of possibilities out of the box. Let's be clear and fair here to point out that my matrix in this area merely highlights if a provider affords access to a given flavor of value added service, and if so, what the associated cost happens to be. The comparison chart isn't as apples-to-apples as the previous two, but it does show you the possibilities for all of the providers listed on various items that may be of importance to an organization.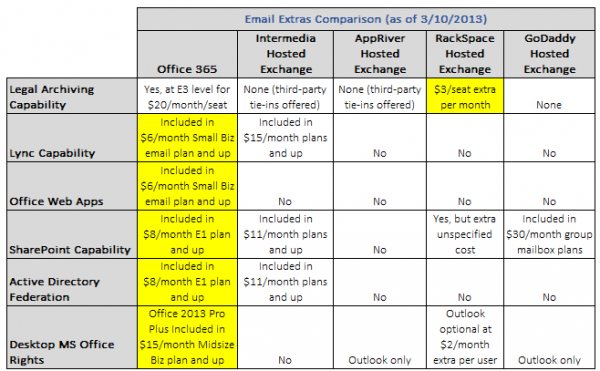 Without a doubt, it's fairly easy to see why Office 365 is the most flexible offering here. While the lowest Office 365 Email Only plan does not provide all of the extras listed in the chart, as a whole, some level of subscription of the suite provides each and every option you may desire on the scale. And that's the key benefit that sits with Office 365; the choice is up to you. You can have as much or as little of the pie as you'd like -- a winning combination of cloud elasticity and scalability alike.
Microsoft doesn't win on every category above, mind you. On Legal Archiving, 365 takes second seat next to RackSpace Hosted Exchange. This third-party provider has a quite excellent $3/seat extra per month plan that can provide full legal archiving and retention capability. However, in the grand scheme of the entire package that 365 provides, this is a small shortcoming which will likely be rectified as time goes on, seeing how Microsoft has every other provider beat on features and pricing for nearly every other aspect.
The rest of the positives that Office 365 brings with it are pretty self explanatory. None of the hosted Exchange providers provide downloadable Office suite rights; the few that offer anything just pony up standard Outlook licenses, which are petty compared to having full Office download rights for just slightly more money through Microsoft (for multiple devices, too). Office Web Apps are another exclusive to 365, which are browser based versions of Word, Excel, PowerPoint, etc. Lync capability also comes in cheapest through 365, with the next best bet being Intermedia at a steep $15/month per seat.
It's keen to note that SharePoint offerings from the hosted Exchange providers are also expensive, when available. Office 365 comes with SharePoint Online access starting at the lowly $8/month E1 plan, and the next closest option is Intermedia which bundles SharePoint rights into its $11/month plans and higher. The same goes for Active Directory Federation and/or SSO capability - only Microsoft provides the purest SSO option in the form of Active Directory Federation Services which can tie natively into your optional existing on-premise AD domain. Intermedia offers a third party based directory sync option, but at a slightly higher $11/month per seat starting point.
Is your business looking for future headroom with whichever direction you are heading in terms of email hosting? If so, I think Office 365 is the natural option that provides the greatest elasticity on features and scalability for your workforce. Price isn't everything, but Office 365's feature set and rock-bottom pricing is a tough option to say no to.
The Finer Points matter, Too
There are a few qualitative advantages that Office 365 carries over the various hosted Exchange providers; some of which may matter more to a prospective organization making the switch. It's critical to bring these to light because too often we get lost in a purely price vs feature comparison only. These considerations are equally important when moving from a legacy email system and into the cloud:
Continuous, gradual improvements vs "Big Bang" upgrades. Office 365 is on a similar, but not as radical, development cycle as Google Apps. The entire suite undergoes continual, evolutionary upgrades as opposed to hosted Exchange, which delivers the same traditional approach to on-premise legacy Exchange platforms: what you see is what you get (and will have) until the next major release -- and even then you may not get moved without some friendly prodding of your provider. Most business owners I speak with prefer a consistent upgrade path that introduces new features and fixes slowly, as opposed to putting people through revolutionary shocks between major stepped releases.
What level of uptime transparency does the provider have? Like Google Apps' own Status Dashboard, Office 365 provides a very similar Service Health section within your control panel interface. I ran a quick check across a few of the hosted Exchange providers, and I couldn't find any public information on service status or outages. They may offer intra-control panel dashboards for service status information, but be sure to ask about this if you are considering someone else outside of Office 365 or Google Apps.
What level of integration do you want from your cloud email solution? It goes without saying that Office 365 is one of the most tightly-integrated cloud email offerings around next to Google Apps. While some providers of hosted Exchange offer bits and pieces of the same experience, none of them have the seamless full circle packaging across all aspects of the cloud services you may be subscribing to. This could be the difference between a simplified, easy-to-maintain platform and one with numerous phalanges that need to be separately controlled and serviced.
How much control do you want over your platform? While the Office 365 online control panel provides access to about 80-percent of all the intricacies that the service provides, everything else can be directly accessed via the powerful PowerShell command interface. Hosted Exchange providers may be able to provide the same level of access, but generally, they need to keep the "reigns closer to the belt" due to the very nature of how hosted Exchange works. Office 365's version of Exchange Online is built from the ground up for cloud usage, which makes it technically the more sound solution in most cases (but not all.)
Don't get lured in solely on offers for free migration by hosted Exchange providers. While migration costs can get costly depending on your current setup, keep in mind this one important fact: migrations are one-time fees, while recurring monthly fees are just that, recurring, and last for as long as you are on the platform. As you add more users to the service, you are increasing your monthly costs at the same pace. Hosted Exchange providers love to highlight their free migration services and sway the discussion away from their generally (sometimes substantially) higher monthly fees. Good business sense indeed, but as a consultant to my customers, I'm equally responsible for providing them with honest cost-minded recommendations for their ongoing needs.
The points above are definitely things every organization needs to consider above the traditional feature/price matrix. Since switching costs are inherent to any cloud provider move, it's always best to make the right decision up front and stick to a given platform for a number of years - instead of hopping and flopping between providers.
Either Way you look, On-premise Exchange should not be on Your Shortlist
We can debate the differences between Office 365 and hosted Exchange all day, but one thing that we can hopefully agree on is that on-premise Exchange just simply doesn't have a place in the modern small business (50 seats or less.) Microsoft already nudged the SMB market away from on-premise Exchange by killing off Windows Small Business Server, and I'm certain that even the new Server 2012 Essentials offering is merely a placeholder to buy small businesses time as they make their way the cloud. Customers are even approaching us about moving Active Directory into the Azure cloud, which could bid servers farewell in the small business workplace entirely.
The modern small business needs agility, flexibility, and a reduction in reliance on static servers that need painstaking ongoing maintenance to keep them operational. Are there situations where servers or on-prem makes sense? Sure -- but I fully believe those scenarios are few and far between in 2013, and even less so going forward, especially for the SMB market.
If your organization is planning a move to the cloud for its email needs, don't fall victim solely on price-wars or steep promises. Do your homework, compare your options, and make your own informed determination. While I'm not writing off hosted Exchange entirely, most of my customers who have switched to Office 365 are quite happy on all levels including price, features, and elasticity for optional upgrade headroom. Sit down with your trusted technology consultant and lay all the cards out on the table.
While I don't want to blindly champion Microsoft's first party offerings, with the new Office 365, they're truly on to something pretty great.
Photo Credit:  2jenn/Shutterstock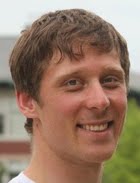 Derrick Wlodarz is an IT professional who owns Park Ridge, IL (USA) based computer repair company FireLogic. He has over 7+ years of experience in the private and public technology sectors, holds numerous credentials from CompTIA and Microsoft, and is one of a handful of Google Apps Certified Trainers & Deployment Specialists in the States. He is an active member of CompTIA's Subject Matter Expert Technical Advisory Council that shapes the future of CompTIA examinations across the globe. You can reach out to him at [email protected].