Microsoft announces ad-free Bing for Schools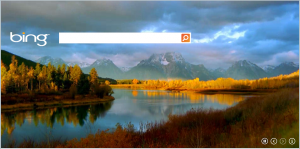 Microsoft already seems to spend a lot of time pushing Office 365 into schools, but the company is beginning to now move down the same path with Bing. Today the company announces a brand new initiative named, unimaginatively but accurately, Bing for Schools.
What's more, the search engine is taking a philanthropic approach, claiming this is "designed to improve digital literacy for students by putting technology in classrooms, helping students learn how to use the power of search, and making sure they can do it in a safer, ad-free environment".
Microsoft cites a Pew poll that states "94-percent of the teachers surveyed say their students are 'very likely' to use Google or other online search engines in a typical research assignment, placing it well ahead of all other sources that we asked about". This is a slightly cherry-picked number however, as the same report also points out that "three-quarters of AP and NWP teachers say that the internet  and digital search tools have had a 'mostly positive' impact on their students' research habits, but 87-percent say these technologies are creating an 'easily distracted generation with short attention spans' and 64-percent say today's digital technologies 'do more to distract students than to help them academically'."
Bing states that this school implementation includes the "removal of all advertisements from search results, automatic strict filtering to help block adult content and augmented privacy protections".
The program also utilizes Bing Rewards and districts can earn points that can lead to Surface RT tablets for its schools -- perhaps because Microsoft does not seem able to sell the devices. The company also wants to encourage teachers to utilize the Bing homepage daily images to create lesson plans.
Along with the announcement of Bing for Schools, Microsoft unveiled an initial list of school districts participating in the pilot program, including Los Angeles Unified School District, Atlanta Public Schools, Fresno Unified School District, Detroit Country Day School, and others. Interested parties can find out more at the Bing for Schools site.