Apple joins the party and reveals details of government data requests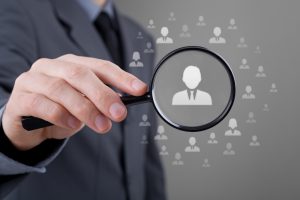 It's becoming a familiar story. A big name company decides to reveal figures about the number of requests for data that have been received from the government, apologizing straight away for the lack of detail it can provide. Microsoft has already done it, as has LinkedIn and Google. The latest figures come from Apple, and they make for interesting reading.
The report starts off by stating that Apple is revealing as much information as it is legally allowed to, and then immediately goes on the defensive:
Perhaps most important, our business does not depend on collecting personal data. We have no interest in amassing personal information about our customers. We protect personal conversations by providing end-to-end encryption over iMessage and FaceTime. We do not store location data, Maps searches, or Siri requests in any identifiable form.
It also goes on to say that the company is unhappy with the reporting restrictions that are in place and, like every other company that has revealed similar figures, expresses a desire for increased transparency.
The report differentiates between requests made about users and requests made about devices. It points out that when a phone is lost or stolen, it may be reported to the police and a request may come as a result of this. But it is the '"account requests" that everyone is interested in -- personal details about users and their usage. Apple says that it usually hands over little more than details about a user's iTunes or iCloud account, but in "extremely limited circumstances" hands over other content such as photos.
Unsurprisingly, it is the US government that made the most requests, asking for details about more than 2,000 accounts. But there is an interesting note at the end of the document.
Apple has never received an order under Section 215 of the USA Patriot Act. We would expect to challenge such an order if served on us.
Had Apple received such a request, it would not be permitted to say either way. This means two things. Firstly that the company has not received any Section 215 request. Secondly -- and more interestingly -- should this note disappear from future reports, it could be indicative of the fact that such requests have been received. Interesting stuff.
Photo credit: Jirsak/Shutterstock