The best tools for removing malware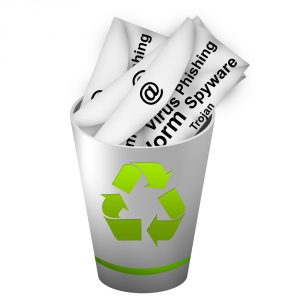 Antivirus software is generally seen as being about protecting your system from infection, but sometimes you get caught out and it's necessary to call on the product's removal capabilities. If you're lucky, or careful, you might never have to try out the malware removal ability of your security product, but it's good to know it can step up to the plate if needed. To help you see if your chosen solution measures up AV-Comparatives has released the results of its latest malware removal tests.
Tests were carried out on a range of 11 malware samples including Trojans, worms, backdoors and ransomware. Using a Windows 7 Professional 64-bit system each infection was loaded, the system rebooted and then the anti-virus product installed, updated and put to work.
The tests awarded scores for each sample based on the effectiveness of removal and convenience of operation -- whether a boot to Safe Mode or a rescue disk was needed for example. Results were then aggregated to give a points score for each product.
Best overall was Kaspersky with a total score of 98 points, followed closely by Bitdefender on 97. AVIRA makes up the top three on 92. At the bottom of the table comes ThreatTrack Vipre with a score of 65. G-DATA and BullGuard tie for second to last slot on 73. Microsoft Security Essentials scored 83 putting it in the lower half of the table.
Interestingly not one of the products received a perfect score -- complete removal using only normal mode -- across all threats. Kaspersky came closest, removing 10 of the threats normally but needing a rescue disk for the 11th. Other than the top three, all of the products completely failed when it came to removing at least one of the samples, ransomware proving the most difficult to shift.
You can download the full report as a PDF from the AV-Comparatives website.
Image credit: DeiMosz/Shutterstock