Windows 8.1 Update will be available on April 8 -- here's what's new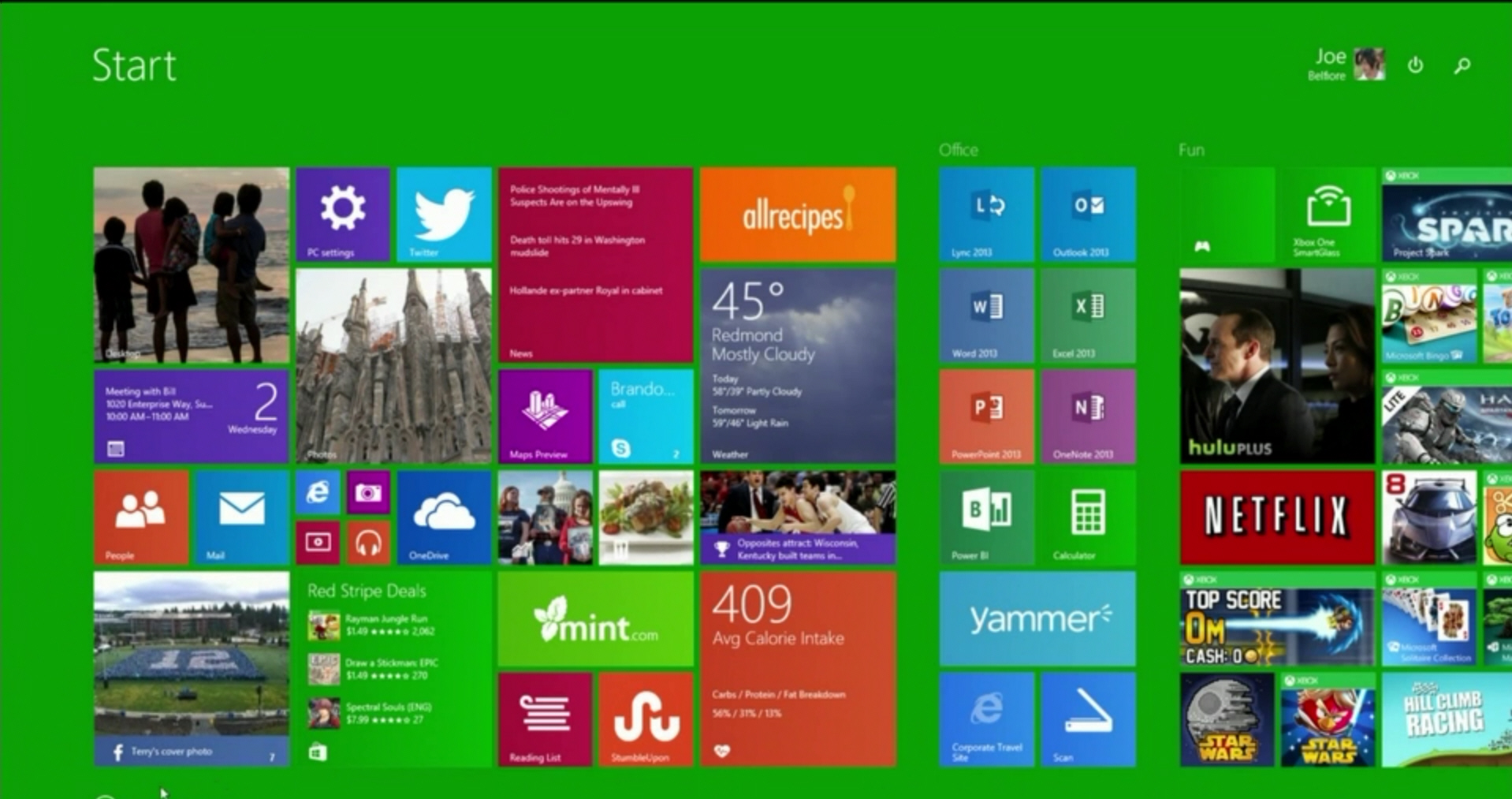 Microsoft has just unveiled the Windows 8.1 Update at Build, and it will be rolling it out to users of the tiled operating system on April 8. MSDN subscribers can download it today.
Thanks to leaks, we already knew a lot about it, and even posted our thoughts here previously on BetaNews. I called it a Frankenstein product stitched together with compromises, which it undoubtedly is. My colleague Mark Wilson calls it the final nail in Windows 8.1's coffin, but Brian Fagioli thinks it's great. You'll soon be able to try it out for yourself, but in the meantime here's what it offers.
First up, yes the OS will automatically boot to the desktop if you're using a keyboard and mouse system. Great news for many people who hate the Modern UI.
There are two new buttons on the Start screen next to your username -- Search, which opens the Search charm, and Power, which lets you shutdown, restart, or send your computer to sleep. There's a new PC Settings button on the Start screen as well, so you don't have to mess around in Charms if you want to make changes in Windows.
Mouse users can now sort the Start screen in a more traditional way. Right-click an app and a context menu will pop up that will allow you to unpin that item from Start screen and/or taskbar, resize its tile or uninstall it. You can select and move tiles around by holding down Ctrl and selecting a bunch at once.
You can also now pin Windows Store apps to the taskbar by right-clicking an app, or holding down on it, and selecting Pin to Taskbar. The Windows Store app is pinned there by default. The OS can display all running apps on the taskbar.
Windows Store apps now come with a title bar, making it easier to minimize or close them, and split left or right. You can access the taskbar from within running apps. The taskbar also now pops up when you move your mouse to the bottom of a running Modern UI app, so you can easily switch between apps and "legacy" programs.
The store UI is being improved to make it easier to use with the keyboard and mouse too.
If, like me, you prefer to have the Apps screen as the default rather than the Start screen, there's a new alphabetical view which lets you filter apps by letter.
When you install a new app, it will be highlighted in the Apps list to make it easier to find -- about time!
Finally, Internet Explorer 11 has been tweaked and comes with a new enterprise mode which lets IT managers deal with legacy sites by changing the user agent string, and how ActiveX controls are invoked, re-enable degraded features, and so on.
So that's what new. What do you think of the changes? If you've yet to upgrade to Windows 8.1 will this persuade you to make the leap?