Australians fight shark attacks with Google+ and 'clever buoys'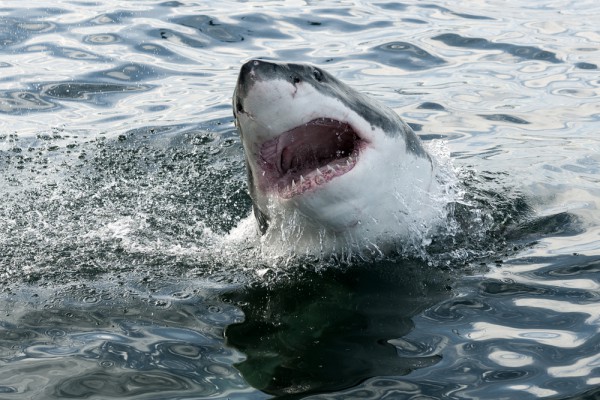 As a young boy on Long Island, I spent many a summer at Robert Moses beach. With the exception of the occasional jellyfish sting, it was very safe. Unfortunately, a child's imagination can be rather powerful. After seeing the movie Jaws, I would become frightened when the seaweed would rub against me. Even though it was only a plant hitting my leg, in my mind, I pictured a ferocious shark.
Unfortunately, shark attacks are a real problem in some parts of the world, including Australia. In that country, they must be extra-careful when swimming in the ocean. A shark can cause severe injuries, including death. A company called Optus however, has created a new way to detect and warn of sharks, using an unlikely partner -- Google+.
"Optus is teaming up with Shark Mitigation Systems, an Australian company, on a project that aims to help spot sharks at our beaches, and then alert lifeguards so they can take action.Their idea is to place newly-developed sonar technology on a series of 'clever buoys' around popular beaches. If the buoys detect a shark-like object in the water, they can give lifeguards a heads up using a combination of the Optus Network and Google+ technology", says Roberta Macdonald, Head of Creative Agency Engagement, Google Australia and New Zealand.
Macdonald further explains, "the idea for the project came about in a brainstorm between Optus, Google, and M&C Saatchi. We think it's a great example of what happens when creativity and technology get together (and go to the beach). The project is still in a proof-of-concept R&D phase, and is being tested in WA and NSW. Optus have big plans for this project, and we're delighted to be supporting them".
As you can see in the below video, this new solution leverages technology to keep beach-visitors safer. While it seems great, I would like to see the option of utilizing other methods of alert besides Google+, such as SMS text messaging and Twitter. It's a great start though, and makes Australia's beaches more attractive to tourists. Hopefully, it can be rolled out globally, where needed.
Are you scared of sharks? Tell me in the comments.
Image Credit: Elizabeth Hoffmann / Shutterstock