Windows Phone's market share goes into freefall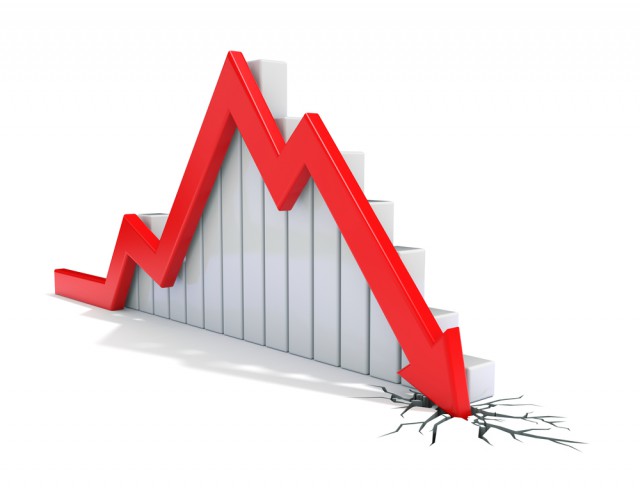 Windows Phone is becoming an increasingly unattractive proposition in the eyes of smartphone buyers. The tiled operating system dropped to 1.7 percent market share in the third quarter of the year, thanks to extremely weak sales of Lumia devices. Microsoft is the largest vendor of smartphones running the tiled operating system, so its performance has a strong effect on the platform's popularity.
In the third quarter of the year, Windows Phone sales reached 5.87 million units according to research firm Gartner. For the same period, Microsoft says Lumia sales were 5.8 million units, suggesting that its platform market share is close to the 100 percent mark. And things don't look great for Windows 10 Mobile devices either.
"Despite the announcement of Windows 10, we expect Windows smartphone market share will continue to be a small portion of the overall smartphone OS market as consumers remain attracted by competing ecosystems", says Gartner research director Roberta Cozza. "Microsoft smartphones will mainly focus on driving value for enterprise users". A year prior, Windows Phone sales were 9.03 million units.
The enterprise market offers much more favorable conditions for Windows smartphones, as I explained in a previous article. Among the benefits such devices offer are a consistent user experience, top-notch security, large selection of smartphones, IT-friendly configuration options, and solid performance even with low-end handsets.
While Windows Phone struggled to attract buyers, both Android and iOS gained market share, posting stronger year-over-year sales. Android is up to 84.7 percent market share (298.79 million units sold) from 83.3 percent (254.35 million units sold), while iPhones rose to 13.1 percent market share (46.06 million units sold) from 12.5 percent (38.18 million units sold).
Samsung holds a comfortable position at the top of the vendors' list, with 23.7 percent market share and 83.58 million units sold. Apple follows in second place, while in third place there's Huawei with 7.7 percent market share and 27.26 million units sold. In Q3 2015, smartphone sales reached 352.84 million units, up from 305.38 million units a year prior.
Image Credit: Onypix / Shutterstock