Ford updates SYNC, adds HD Radio as standard option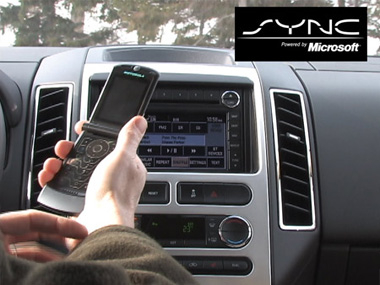 Microsoft SYNC, an operating system that will soon be equipped in all new Ford vehicles, was recently updated to analyze the performance of the engine and deliver the results in easy to understand reports. SYNC 2.0 also includes a 911 Assist feature that calls emergency services automatically after a crash using a connected cell phone.
As Microsoft designed the platform to be upgradeable, all Ford vehicles currently on the road have the ability to be upgraded as well.
All 2009 models of Ford, Lincoln and Mercury vehicles will be equipped with an HD Radio receiver as a standard feature. Currently, the device is optional and only available on select vehicles.
Although it saw early hiccups due to high prices and general lack of consumer interest, nationwide adoption of HD Radio is beginning to gain ground, as many hardware providers are now shipping new devices with HD Radio receivers in tow.