Sprint prepares for April WiMAX US rollout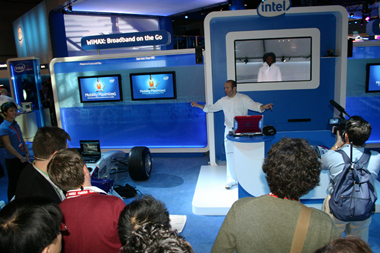 Despite early adoption woes, manufacturers are still confident the WiMAX standard will take hold of the high-speed wireless industry as early as April.
Sprint, one of the major players involved with WiMAX, <!article id="1199805230">recently rolled out its Xohm mobile Internet service for Sprint employees located in Chicago, Baltimore, and Washington D.C. The wireless company said Tuesday it plans to have two WiMAX modems released in April, when the network is slated to become available to the public in select cities.
While WiMAX is relatively young, additional hardware manufacturers including Lenovo, Toshiba, ASUS, OQO and Nokia have committed to delivering products that utilize it.
With Intel and Motorola standing behind the technology as well, many believe WiMAX will be a strong competitor to AT&T's and Verizon's high-speed wireless solutions.