Openmoko to publish 'open' phone recipes, after dealing with NDAs

Openmoko has finally decided to release the full schematics for its open source, "build-your-own" phones, apparently after the removal of stumbling blocks surrounding non-disclosure agreements for GSM chips.
About a month after shipping its own Neo FreeRunner phone, Openmoko today rolled out plans to post the compete inner workings of that phone and its predecessor, the Neo 1973, on its Web sites at Openmoko.com and Openmoko.org, for use under a Creative Commons (CC) license.
No specific date has yet been set for releasing the schematics, though. In a statement, Openmoko said merely that the files will be posted "in due time."
Also for use under a CC license, Openmoko has already published CAD files aimed at helping developers change the look and feel of the phone case to meet the needs of various vertical markets, for instance.
Not surprisingly, however, some users have wanted full recipes for the Neo 1973, which is now discontinued, and/or the new FreeRunner, which sold out less than one week after its launch on July 4.
"Call me stupid, but I can't find the complete hardware schematics for the Neo1973. Where are they? I'm not just looking for chip data sheets. I am looking for the entire schematics of the phone," wrote one developer in an Openmoko user forum, back in mid-2007.
Yet publication of the full schematics seems to have been delayed by NDA issues, some of them related to GSM chip sets.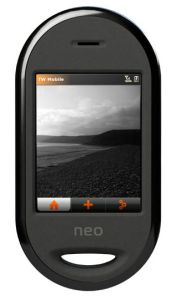 "Alas, the powers that be are still reluctant to let us release [the full schematics]. In fact, some of the material there is under NDA, so we won't be able release that in any case. (For example, GSM chipset details.)," responded Werner Almesberger, Openmoko architect, in answer to the user's question.
"The plan is currently to get permission to release the schematics for the debug board (which, after all, is specifically designed to be extended by hardware-savvy users), and then work on doing the same with a simplified version of the Neo1973 schematics," Almesberger wrote at the time.
"'Simplified' could mean to just have a big white box for the GSM chipset, showing only the signal and power inputs and outputs, but not what's going on inside. Not that this would be overly exciting. The details still have to be worked out, but we keep on nagging."
In a statement from LinuxWorld in San Francisco released today, Openmoko said that u-blox AG, Switzerland, maker of the GPS chip in the Openmoko phones, has now endorsed Openmoko's publication of the complete schematics for the GPS chip in the Neo FreeRunner.
"The schematics now document how the GPS chip is wired in the system, providing vital information for developers who want to leverage the GPS functionality for new designs involving the Openmoko phones," according to the statement.