HP's Android tablet delayed, WebOS now takes center stage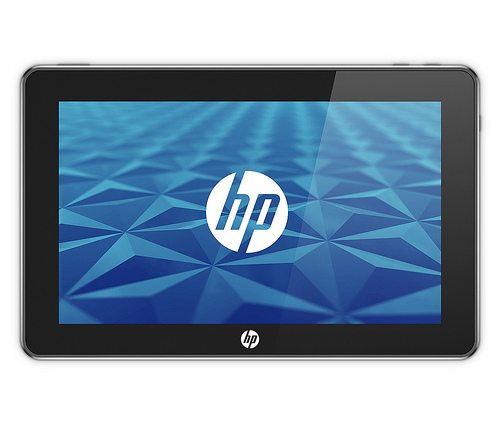 In a sign that Hewlett Packard is becoming much more serious about WebOS following its <!article id="1272487281">acquisition of Palm in April, the company has apparently "tabled" its plans for an Android-powered tablet. The device was originally intended to come to market later this year.
Sources <!external href="http://digitaldaily.allthingsd.com/20100715/exclusive-hps-android-tablet-tabled/">told All Things Digital Thursday that HP has no new timetable for the release of the device. Following a similar fate for the Windows-powered Slate, it certainly seems as if WebOS is the future at the company. It is not known whether the Android project may be restarted.
HP has said that it will invest heavily on WebOS and take it beyond the smartphone. Apple has found out that its iOS has ported nicely to tablet form, so HP may be taking a cue from an already established player in the market.
Development costs could be another consideration. When HP first announced its tablet plans, it was developing for three different operating systems. This would have meant three different slates, and licensing costs for at least two of them. Using their own in-house OS means the company would be able to save a good deal of money, and increase profit margins.
Finally, it could just be a matter of how the operating systems are built. Windows 7 was not intended for the touch-interface that tablets require, and though Android <!article id="1271281002">has been used in tablet interfaces, the OS has not yet proven to be a strong competitor in the market.
One thing that may concern industry watchers is webOS' application problem. Developers pretty much passed over the OS while it was a part of Palm, leaving its smartphone users out to dry with not much in the way of third-party development like Android and iOS enjoy.