Apple shouldn't rush iPhone 5, and neither should you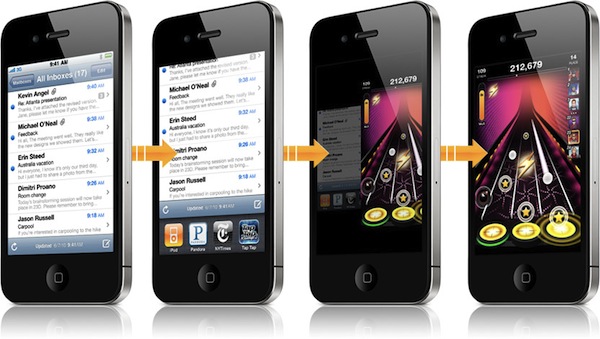 Today, the air is flush with rumors -- now from three credible journalists -- that iPhone 5 won't debut during Apple's Worldwide Developers Conference 2011, in June. Rumors like these are great for generating pageviews and for sending some Wall Street analysts or Apple shareholders into cardiac arrest. But other than a few 911 calls for emergency services, does it really matter?
Technically, there is no iPhone 5 delay, contrary to reports about one. Apple hasn't announced a release date, so there can't be a delay. Now there is, based on four previous releases, reasonable expectation iPhone 5 would debut at WWDC and ship in June or July. That has been Apple's pattern for the four previous models, but it's not beholden. The rumors also put iOS 5's delivery later, too. That certainly makes sense. Why not have one but the other?
I should say about the sourcing on these rumors that all three journalists are Apple lovers. They're part of what I call the Apple fan club -- Jim Dalrymple, MG Siegler and John Paczkowski. Dalrymple, who happens to be a good friend, makes his living writing about Apple. His site is cleverly called The Loop. Dalrymple typically has solid sourcing, and his reporting tends to be better balanced -- rather than Apple-biased. Siegler is a clever Apple apologist. Paczkowski reveals his devotion by volume of Apple stories, but he's generally fair (and funny) in his reporting. Paczkowski writes for All Things Digital and Siegler for TechCrunch. All three news organizations have stout records for reliable sourcing, particularly this kind of unsourced rumor. Siegler wrote about the rumored iOS 5 delay -- the other two reporters about no hardware during the developer conference.
Unsourced rumors like these should be treated more carefully than they usually are -- once every blogger on the planet starts aggregating rather than trying to confirm the reports. Dalrymple and Paczkowski both place the focus on software, rather than hardware during WWDC 2011. That makes sense with Mac OS X 10.7 "Lion" and iOS 5 expected this year. However, focus on software doesn't mean no new hardware is coming -- even for summer release. No one should assume anything right now. Maybe Apple will ship iPhone 5 in summer. Maybe not.
In the United States, there is one group for which any delay should really matter -- Verizon subscribers or switchers waiting for iPhone 5 rather than buying one now. Verizon started selling iPhone 4 in early February, which wasn't so long for some buyers to wait until June to get iPhone 5. But what if it's a September launch? Or later? There's no answer because Apple isn't saying anything, as is typical, about unannounced products.
There are some very good reasons why Apple needn't rush iPhone 5 or iOS 5:
1. Android device competition isn't as stiff as it could be. Sure, Android is gobbling up smartphone market share like Pac-Man. But some of the hottest new handsets are still months away, and Android remains disturbingly fragmented. As of March 15th, only 1.7 percent of Android devices ran the newest versions -- 2.3 or 2.3.3, according to official Android Developers stats. By comparison: 61.3 percent Android 2.2; 29 percent v2.1; 4.8 percent v1.6; and 3 percent v1.5. Android 2.3 released about four months ago. Way to move the install base forward, Google. Fragmentation makes Android a less appealing development platform than iOS.
2. The iPad has no serious tablet competition. Google says Android 3.0 "Honeycomb" isn't ready. It's a work in progress, which seems strange with retailers like Best Buy and Motorola carrier partner Verizon selling Honeycomb-based XOOM. That said, the mass of Android 3.0 tablets have summer delivery dates. Only the BlackBerry PlayBook stands between iPad 2 and the Android onslaught. Otherwise, it's an Apple roadshow for at least another three months.
3. Despite all the huff about "Death Grip," iPhone 4 is selling gangbusters. Company execs have repeatedly stated that Apple simply can't manufacture enough iPhone 4s to meet demand. Apple shipped about 15 million iPhones during holiday quarter 2010 and could have sold more. The goose is laying golden eggs -- don't disturb it. If people so want iPhone 4, by all means let them buy it.
I wouldn't be shocked if today's reports about no hardware during WWDC 2011 turned out to be deliberate leaks from Apple. The surest way to dry up sales -- to kill the golden goose -- is word of a new product coming soon. If sales are hot now, Apple should maximize margins and recoup start-up manufacturing and distribution costs for as long as possible. Because of Apple's practice of keeping products secret until near launch, the company incurs heftier expenses up front, particularly FedEx shipments from China to markets like North America. Longer sales cycle is better for recovering upfront investments.
4. Apple just launched iPad 2, which is selling like Tickle Me Elmo on steroids. The tablet went on sale here in the United States on March 11th and internationally in another 25 countries on March 25th. Analyst sales estimates for first calendar quarter are an average 6.26 million units, according to some fine accounting done by Apple 2.0 blogger Philip Elmer-DeWitt. A quarter earlier, Apple shipped 7.33 million iPads. I suspect that when including sales of the original iPad, which Apple, AT&T and Verizon heftily discounted, shipments will exceed most analysts' estimates.
So Apple has not one but two hot-selling iOS devices. It's the same golden goose situation. Let it lay those golden eggs. Besides, there are logistical hurdles launching iPhone 5 so close to iPad 2 (it's different than last year, because Apple didn't know what to expect from iPad 1).
Something else: It's still unclear how the devastating earthquake in Northern Japan may affect availability of components necessary for iPad and iPhone (which are manufactured in China). Apple would be wiser to keep existing manufacturing and supply chains in place, particularly (once again) while the two iOS devices are selling so well.
5. Time is ripe to seize the platform advantage. During holiday quarter 2010, iPad and iPhone accounted for about 56 percent of Apple revenue. The number is more like 62 percent when adding all iOS devices. With Lion set to release this summer and iOS 5 around the same time or later, Apple can make a hugely compelling pitch to developers about a unified platform stretching the entire mobile product line -- from $49 to $2,499. Competitively, the timing is opportunistic because:
Android is gaining market share, but with fragmentation and other handicaps doesn't have to be developers' mobile platform of choice. It's vulnerable now, and might not be later.
Nokia's Windows Phone 7 distribution deal with Microsoft takes the world's largest handset maker out of play for at least year; loyal Symbian developers need a new platform, and it doesn't have to be WP7.
HP will bring to market new WebOS devices, including laptops, as soon as summer. Microsoft now competes with a major partner; HP will increase competition among other vendors rather than with Apple.
Apple's developer conference is typically about software anyway, and there was something out of place releasing new iPhones during the event. Whether or not the rumors are true, it makes sense for Apple to focus on software during a developer event. But this year, more than the last three, competing platforms are either in chaos or transition. The pitch this year could actually accelerate developer interest if Apple delivers the right tools, marketing messaging and money-making opportunities.