Is Amazon's tablet positioned to be an iPad killer?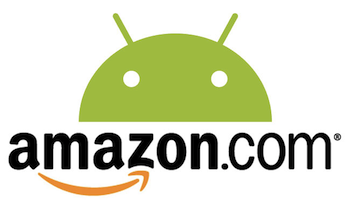 The Wall Street Journal shook the tech world Wednesday with news that Amazon <!external href="http://online.wsj.com/article/SB10001424052702303406104576444213058153874.html">plans to release its own Android-based tablet in October, a clear effort to take Apple head on now that it has nearly dominated the e-reader market with its market-leading Kindle device.
While the device is not a replacement for the Kindle, it's likely that the e-retailer will make it compatible with its array of services. Amazon already has a stable of offerings that could make any tablet successful: its <!article id="1301413699">cloud-based music service, its own music store, the Kindle e-bookstore, and its streaming and downloadable video offerings.
Put this together and Amazon on its own can compete with Apple pretty much head-to-head. The company would be following the same strategy of vertical integration -- that is, controlling everything from the services that make up the device to the hardware itself -- that made Apple's products so successful, and also profitable.
My colleague Joe Wilcox first asked whether or not Amazon <!article id="1300640997">should release a tablet back in March. Joe's reasoning was that it made sense for Amazon: the company has a lot of experience in retail, and has built up a huge amount of trust among consumers. This is a great basis on which to launch a product upon -- and I'd argue why the Kindle became such a success.
E-readers in my opinion are one of those devices that really have a limited appeal, regardless of what <!article id="1309189408">recent data seems to be telling us. Tablets have wider appeal. Marketing is what made e-readers successful: Amazon knows from 16 years in the business how to sell a product.
Combine that with Amazon's slow build-up of various services, and you have a winning formula for a tablet. See, it's not about just releasing a tablet because that is <!article id="1310142952">what's all the rage right now, it's about building an entire ecosystem around it.
Let's also not forget that there are other ways to compete, such as how the Samsung Galaxy Tab has <!article id="1290544708">become so successful. The Tab also had something else going for it -- and that's price.
Carrier subsidies have made that tablet attractive, and affordable. Whereas other tablet manufacturers have tried to match the iPad feature-to-feature, they've learned that doing so will typically result in an expensive device. <!article id="1294326890">Motorola XOOM, anyone?
Amazon doesn't seem concerned with that. For example, it wouldn't have a camera on the device. But it has shown that it's ready to use its hardware as a loss-leader with the Kindle, and it certainly has the services with higher profit margins to make up for any losses as a result of doing so.
In summary, Amazon does have its ducks in a row to seriously compete with Apple -- a trifecta of sorts. It will have at launch the services, the marketing, and the ability to compete on price.
That sounds like a winning strategy to me, and should have the folks in Cupertino sitting around the boardroom table planning their next move to stay a step ahead of the next worthy contender to their dominance in tablets.