Android is No. 1 in 35 countries, approaches 50% global market share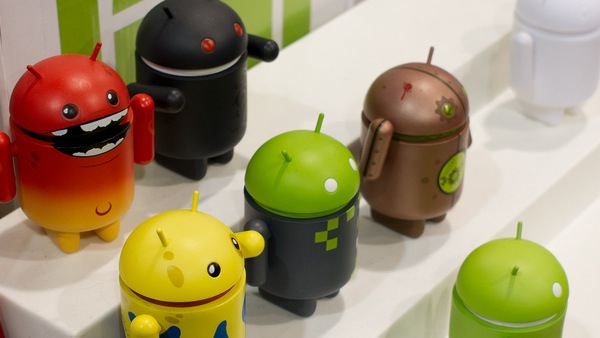 Canalys issued its final second-quarter smartphone shipments data today -- and, whoa, by that measure Android is doing exceptionally well. Worldwide, smartphone shipments grew 73 percent year over year, but Android grew much faster -- 379 percent year over year. The analyst firm tracks smartphones in 56 countries, and Android was tops in 35 of them. For the quarter, Android reached 48 percent global market share.
Android's share is greatest among Asia-Pacific countries, which is the largest regional market. In South Korea, for example, Android market share is 85 percent -- 71 percent in Taiwan. Manufacturers shipped 107.7 million smartphones during Q2, 51.9 million of them running Android. HTC, Huawei, LG, Motorola, Samsung, Sony Ericsson and ZTE are among the manufacturers benefitting from Android's success and, of course, contributing to it.
However, the manufacturer benefitting most from the Android surge isn't doing enough. "Samsung has failed to fully capitalize on Nokia's weakened state around the world, as the Finnish company rides out a challenging transitional period", Chris Jones, Canalys principal analyst, says in a statement. "It's the best placed vendor to grow at Nokia's expense, taking advantage of its global scale and channel reach, but it hasn't yet done enough to capitalize on this, particularly in emerging markets".
Jones' analysis is surprising, considering just how well Samsung is doing. Samsung smartphone shipments rose a stunning 421 percent year over year to 17 million. Seven-hundred thousand were Google Nexus S and T-Mobile SideKick 4G. Samsung has a three-operating system strategy, which includes Windows Mobile/Phone 7 and its own bada, which shipments grew by 355 percent year over year. It's from Android and bada that Samsung could better capitalize on Nokia's weakness in emerging markets. BRIC -- Brazil, Russia, India and China -- remain Nokia strongholds, and Samsung will have to push hard to gain share among them.
Nokia's performance is nothing short of catastrophic. By Canalys' measure, Android snatched Symbian's global crown during fourth quarter 2010. During second quarter 2011, Apple claimed the hardware crown, becoming the global leader and pushing Nokia down not one -- but with Samsung's ascent -- two places. That ranking syncs with data Strategy Analytics released on Friday. Apple shipped 20.3 million smartphones during the quarter.
"The problem for Nokia is that demand for its Symbian-based smartphones has dissipated very rapidly, particularly in operator-led markets, such as Western Europe, where it's been strong in the past", Pete Cunningham, Canalys principal analyst, says in a statement. "It badly needs the first of its Windows Phone devices to launch as soon as possible to arrest a decline and, hopefully, silence its critics".
Next-version Windows Phone "Mango" released to manufacturers last week. Nokia has already declared that its first Microsoft-OS handset will run Mango. The handset manufacturer announced a deal with Microsoft in February, making Windows Phone the primary mobile operating system.
"While it is committed to launching a device before the end of the year, we do not expect to see it until mid-to-late Q4, and it will be much longer before a portfolio of Nokia Windows Phone smart phones drives volumes. Nokia is set to have several more difficult quarters before a possible reversal of fortunes", Jones says.
Apple likely will exacerbate Nokia's already weakened position in the smartphone market. Jones called iPhone's success an "impressive success story" -- adding: "With the next-generation iPhone anticipated in Q3, it's likely that Apple's position will grow even stronger in the second half of the year".
Research in Motion is the other major manufacturer in decline, but not everywhere. RIM's market share is 12 percent in North America, down from (gasp) 33 percent a year earlier. "But it's important to remember that in other markets, particularly emerging markets, [RIM] continues to see significant interest and uptake of its devices, for example in Indonesia and South Africa where it is the leading smart phone vendor", Jones said. "Nonetheless, it must continue to innovative and recapture lost momentum. It's critical that the next-generation BlackBerry OS 7-based products launch ahead of the upcoming holiday season to compete in the market".