Got HP TouchPad but want Android? Touchdroid is coming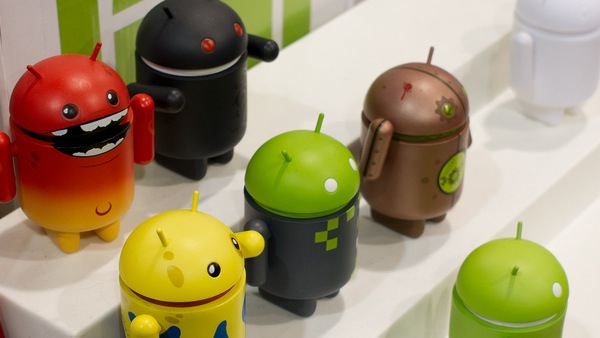 I failed to snag TouchPad, when HP was practically giving them away this weekend -- $99 for the 16GB model and $149 for the 32GB one. Like many other attempted or successful buyers, I was thinking: "Wouldn't it be great if this tablet ran Android?" Perhaps it will.
There's already a project underway to port Android to the TouchPad, which is sure to delight lots of people who wanted the hardware but couldn't care less about WebOS or don't see much future in it. HP insists WebOS will continue, but, c`mon, who will develop apps if there are no devices?
The project, Touchdroid, is assembling a team of developers. From the Touchdroid Wiki: "First going to build with Gingerbread and be AOSP based. After we are able to successfully boot Android, we are going to move to a CM7 base. Once we reach what we deem a 'stable' beta, we will continue to provide bug fixes for Gingerbread build, but also begin working on a full Honeycomb port. If ICS is released before or during our development of the Honeycomb port, we will stop and begin work on ICS. (Please be October…)".
So your HP TouchPad could have a Gingerbread (Android 2.3.x) or Honeycomb (Android 3.x) future. If you want one.
"If a stable porting option is available to us Touchpad owners, then we just purchased a brilliant device at one hell of a steal," capncoad comments to an earlier TouchPad story. "From what I've read, there is a project being developed called TouchDroid to allow Android on the device. We will have to wait and see".
"The Android port announcement came via Twitter, with Erik Hardesty, a Cyanogen contributor saying that; '[...]I plan on doing an AOSP port to the TouchPad, not Honeycomb'", commenter ilev responded. (I sure hope we get more real names with Betanews switch to Disqus.)
"I purchased three", David Carroll comments to a different TouchPad story. "I'll run WebOS till it's outdated, then put a stable Android on it".
Betanews reader Nikolay Kolev is clear about his reason for buying HP TouchPad: "To install Android on it, of course".
Will you?
Photo Credit: Joe Wilcox