Steve Jobs' health is a private matter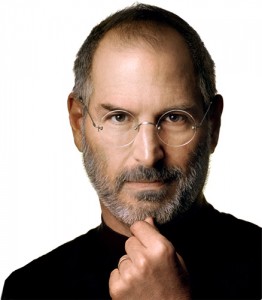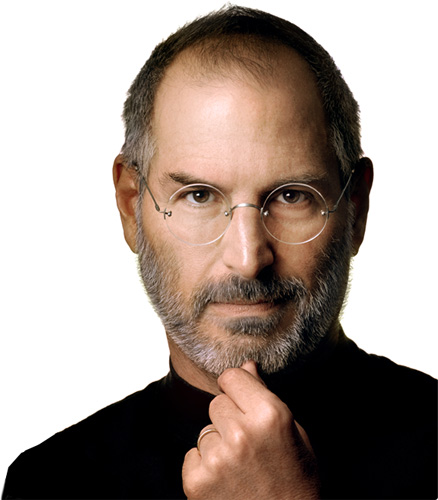 Now that he's no longer Apple CEO, it is.
During Jobs' two medical leaves, starting in early 2009 and 2011, I argued that his health was not a private matter. Apple is a public company, majorly owned by shareholders -- not Jobs, the company's board or any other executive or employee. In Jobs' role as chief executive, and as someone so closely identified with Apple, health impacted his ability to perform daily duties and, therefore, could affect Apple operations and financial performance. Jobs is no longer chief executive. He remains an Apple employee, according to a recent 8-K filing but in unspecified role, and is Chairman of the Board. But he is no longer directly responsible for Apple operations.
I took lots of flack from the Apple Fanclub regarding my previous "health is a public matter" position. I wholly stand by it. The president of the United States gets a yearly checkup and discloses the state of his health (maybe someday "her", depending who wins some future election). It's part of the president's responsibility serving the public. CEOs serve the shareholders, who are any public company's real owners. I don't suggest chief executives should get yearly checkups and disclose health information -- although considering their high salaries, there is good argument for it. They should disclose anything that might jeopardize their ability to perform their duties, particularly compromised health.
Apple fanclubbers rallied against such position when I stated it more than two years ago, with some saying the US Securities and Exchange Commission doesn't require such disclosure (Or does it under the new law passed last year, and I don't know about it; please correct me in comments if there is a change). The recent financial reform law does put a CEO to a shareholder vote, and state of health is information that should be available to them. Emphasized: CEOs work for shareholders, not boards of directors.
To Repeat, and Again...
Since Jobs is no longer Apple's chief executive, he should be regarded as a private citizen again. That makes his health a private matter. Jobs' health is none of your damn business, nor paparazzi stalking him. Assuming that Jobs is fighting off cancer again, or the effects from it, he has enough emotional stress -- and that includes resigning as CEO last week. Paparazzi photos make matters worse.
On Friday, TMZ published a photo of a gaunt Jobs in a parking lot, presumably outside some medical treatment facility. The photo's legitimacy has been disputed, which is immaterial to whether or not any should be published. If Steve Jobs is a public figure, he's fair game for paparazzi, which rely on the First Amendment to protect them.
Does being Apple's cofounder make Jobs a public figure? I say no, particularly how private he keeps his personal life and how is public appearances typically, but not exclusively, have been Apple related. CEO of the world's largest company, by valuation at Friday's market close, is a public figure. That's Tim Cook's role.
The legal nuances about privacy rights of public figures vs private citizens are beyond my scope of expertise. I am not a lawyer. But I am an editor and long-time journalist. Most reputable news organizations refrain from publishing paparazzi photos of private citizens for ethical reasons (yeah, we have some) and also to avoid civil lawsuits.
California is unique in the public-vs-private issue because of Hollywood celebrities. The distinction between public figure and private citizen doesn't necessarily matter, under the law. California Civil Code Section 1708.8 states:
"A person is liable for constructive invasion of privacy when the defendant attempts to capture, in a manner that is offensive to a reasonable person, any type of visual image, sound recording, or other physical impression of the plaintiff engaging in a personal or familial activity under circumstances in which the plaintiff had a reasonable expectation of privacy, through the use of a visual or auditory enhancing device, regardless of whether there is a physical trespass, if this image, sound recording, or other physical impression could not have been achieved without a trespass unless the visual or auditory enhancing device was used".
It seems to me that a private citizen undergoing cancer or cancer-related treatment meets this legal definition. Health privacy is cherished in the United States and firmly protected under HIPAA.
Legal issues aside, give Jobs a break, and some dignity as he fights for his life. C`mon do you think he would have resigned from Apple otherwise?