Is that the Samsung Galaxy S II in your pocket, or are you just happy to see me?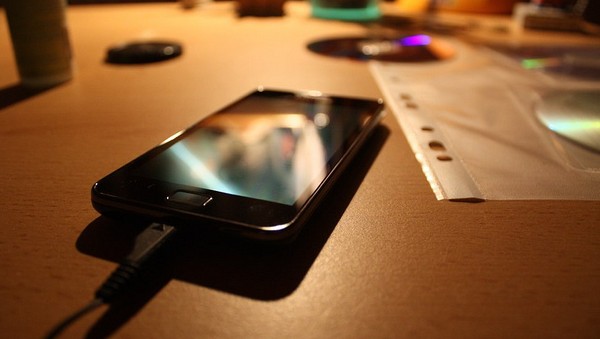 I had the pleasure of seeing the Galaxy S II up close last night at Samsung's big reveal at their retail location in the Upper West Side of New York. Samsung has done good with this phone: bright beautiful screen, camera that actually takes worthwhile (and clear) pics, speedy interface, and very, very light and thin.
One thing stood out at me, and that was the size. It must be because I'm a long time iPhone user who is accustomed to the smaller-sized smartphone. This thing is big. Let's be clear, though: AT&T's version of the device has a 4.3-inch display, already making it quite a bit larger than the iPhone that measures just 3.5 inches. But then you come to the Sprint variant -- Epic 4G Touch -- and T-Mobile version, which is a damned monstrosity. With its screen coming in at about 4.52 inches, this thing just feels strange to hold. You might as well put a tablet up to your face.
Call me crazy but I could feel a difference in just that .22 inches. While the AT&T phone felt kind of big, I could still get my hand around it and grip it without too much discomfort. With the Sprint phone (and T-Mobile too, but only a guess there since it was under lock and key), that was a different story.
I honestly didn't feel like I had a solid grip on the device, and that's not a great feeling to have when you're holding a cell phone. Yes, I understand the desire among these manufacturers to show off the increasingly impressive cell phone displays -- it really is beautiful. But do phones really need to be this big?
My iPhone 3GS measures 4.5 (height) x 2.4 (width) x .48 (depth) inches and weighs 4.8 ounces. iPhone 4's dimensions are 4.5 x 2.31 x .37 inches, and 4.8 ounces. Compare this to to the Epic 4G Touch, which comes in at a bulky 5.1 x 2.7 x .38 inches, and a weight of 4.55 ounces. It's lighter but larger.
While, yes, BlackBerries of the past have indeed been quite plump, those phones were also shorter top to bottom. This allowed you to cradle it in your palm a bit better, easing the discomfort of holding a large phone. With phones like the Epic 4G Touch that are made the same size as a regular smartphone -- just bigger -- that's a different story.
Look, if you need a bigger display on a smart device, there are plenty of options that work much better like a small tablet. Heck, Samsung makes a great alternative itself -- the original, 7-inch Galaxy Tab!
I guess the argument is the entertainment side of things. But speaking from experience, trying to watch content on my phone for extended periods of time isn't enjoyable. It's just too small of a screen. Bump it up to a 7- or 10-inch screen and it's a much better experience.
Additionally, it's not like applications are going to gain anything from the additional real estate. The difference is too small to give developers a reason to take advantage of it. So, I don't really see the point.
Is it just because I've been using an iPhone too long? Am I being old fashioned? I don't know, but I haven't seen a valid argument yet for the tabletization of our mobile devices.
Photo Credit: Daniel Wiesheu