See the Windows 8 slate [photo]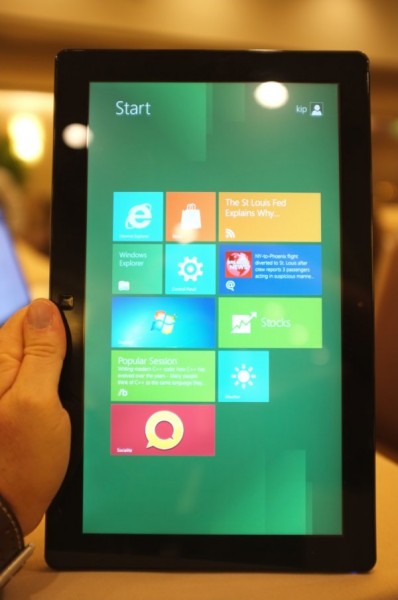 This morning before the keynote started here at Microsoft's BUILD developer conference, I got a chance to handle a tablet running Windows 8.
There you see it. Move over Apple and iPad. Microsoft has got a fluid and lively user interface, and Apple won't be suing Microsoft for patent infringement like it is seemingly everyone else.
There's a new operating system in town folks. Windows 8 looks great.