Don't wait for Windows 8! Download it now!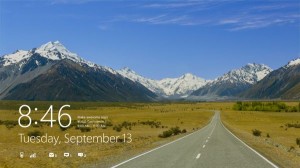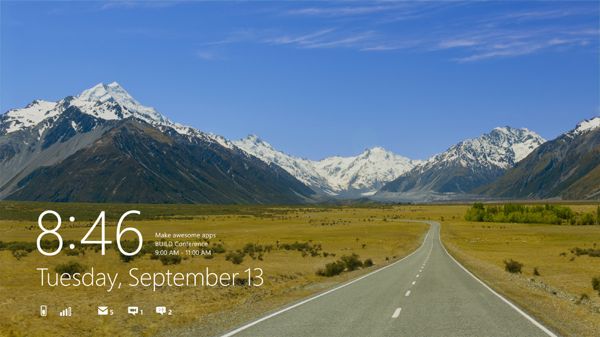 Microsoft has used its BUILD developer conference to make available a developer preview edition of Windows 8, which gives the closest look yet at what the next generation of the operating system is going to offer.
And it's going to provoke plenty of debate.
The new system uses an extension of Windows Phone 7′s Metro interface, for instance -- it's very touch-oriented. You can still use it with just a keyboard and mouse, of course, but the constant need to swipe and scroll, even on a regular PC, will initially feel a little odd.
The standard desktop is still there, of course, if you feel lost. But there is no Start menu. And if you forget and click the Start button then you'll switch back to the Metro view, which quickly becomes annoying. Carry on exploring, though, and as you begin to find your way around Windows 8 you'll find plenty of new features that can help you get organized.
The Start menu may have disappeared, for instance, but you can still search for your applications. Just press the Start key on your keyboard, start typing a few letters of the program name, and a new Search Apps pane will appear to help you find and launch it.
The Windows 8 Lock screen isn't just about having an attractive photo to display when you've logged off. You can also pin apps there, or choose others that will display details of what's been going on while you're away (missed emails, say).
You can rearrange and resize your Metro apps as you like (try dragging and dropping or exploring right-click options), or run two apps next to each other, similar to Windows 7′s Aero Snap. One of these apps could be the Windows desktop, too, so it's not a matter of choosing between Metro or regular applications, you can run them side by side.
While it'll probably take you quite some time to organize and arrange the new interface exactly as you'd like, Windows 8 does at least include a built-in Sync feature, so you can have your other Windows 8 systems automatically update themselves to work in exactly the same way.
And there are plenty of other features to explore, including a whole set of Metro apps: games, social networking tools, a Paint program, RSS feed reader and more. These are basic, just sample apps, and not the ones that will appear in the full release of Windows 8, but they're still good examples of the direction Microsoft is trying to take.
To properly test the performance of Windows 8 you should install it on a laptop or PC, but beware. This is a pre-beta version; there's no support. It only supports clean installs and can't be uninstalled, so make sure whatever system you choose holds nothing important. And be prepared for problems, even then.
Or, if you prefer an easier life, the Windows 8 Developer Preview will install and run happily in a VirtualBox virtual machine. It'll also be much slower, but if you're more interested in safety and convenience then that would be our recommendation. Note there is a separate download for 64-bit computers.