Dell World: virtualization matters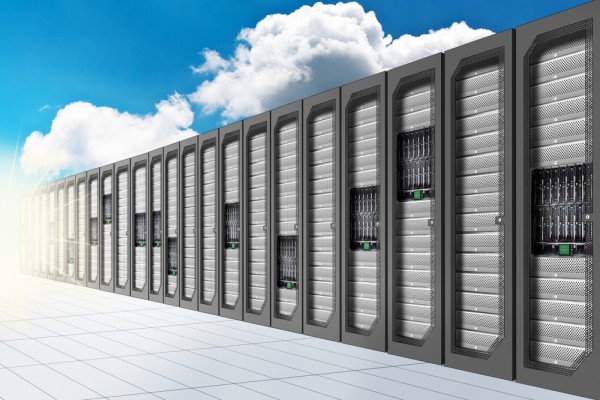 Yesterday, in Austin, Texas, Dell World wrapped up an exciting week of keynotes and sessions focused on enterprise IT. While Apple had the limelight this week, with launches of iCloud, iOS 5 and iPhone 4S, the spotlight for many enterprises was Dell World and its Who's Who list of presenters, which included Microsoft CEO Steve Ballmer, Salesforce.com chief Marc Benioff, former Chief Information Officer of the United States Vivek Kundra , VMWare CEO Paul Maritz, Intel chief Paul Otellini, and others. Among the hottest topics: virtualization, whether cloud, desktop or server.
"Virtualization is really changing the way that we deliver IT", says Chris Young, general manager of VMWare End User Computing. Young presented one the week's virtual sessions. He rightly observes that IT computing has passed through three major eras -- mainframes, client-server, the web -- and is transitioning to a fourth. "We're now, through virtualization, heading to the cloud. End-user computing will be one of the areas of IT that's going to be completely transformed by the cloud era".
Target: Data Center
What does this mean for Dell? During third quarter, Lenovo unseated Dell as the No. 2 PC manufacturer, measured by shipments, according to Gartner and IDC. Doesn't a shift to the cloud change IT's demand for PCs, workstations and servers, which are core to Dell's business? It does. Dell's response is customer-focused, by embracing the cloud and providing more virtualization solutions that enable IT rather than clinging to old-style client-server computing.
Dell, like IBM and HP, adds virtualization and supporting cloud services to hardware sales. There, the vendor acts as a broker, doing the vertical hardware-software-services integration for the IT organization.
"Dell has announced its plans to broker Salesforce, Microsoft Dynamics, and other cloud SaaS solutions by aggregating and integrating using the Boomi brokerage enabling technology which they acquired", says Gartner analyst David Plummer. "This is part of the steady growth at the applications level. But now, we are beginning to see the rise of brokerage at the infrastructure level as well".
Dell benefits two ways: IT customer retention and shifting sales to hardware with higher margins that also is increasingly in greater demand. So, while in Q3 Dell may have dropped to third place in PC shipments, it shifts sales to other categories, such as client-server, data-center and storage hardware and supporting services. The cloud and virtualization aren't just transforming end-user computing, they're changing Dell.
"Earlier this year we announced a $1 billion investment commitment to customers, extending the company's global reach into data center, mobile and cloud environments", says CEO Michael Dell. This week, as part of that investment, Dell enhanced its Virtual Integration System, including VIS Creator, a tool for provisioning resources for public clouds.
Gartner describes public cloud as one of the "hottest topics in IT". Spending on public cloud services is growing four times faster than overall IT spending. Garrner forecasts $89 billion spent this year and $177 billion by 2015.
Dell's timing is about right, on the high end. Gartner projects that data-center spending will rise 12.7 percent this year to $98.9 billion and reach $126.2 billion by 2015. Spending grows fastest among the largest data-center category, 500 racks or more. Spending is greatest among the four major emerging markets -- Brazil, Russia, India and China, or BRIC.
"Virtualization technologies are helping companies to utilize their infrastructure more effectively", Jon Hardcastle, Gartner research director, says. "Data centers are getting more efficient, leading to higher system deployment densities and inhibiting demand for floor space". He adds: "The move to consolidated third-party data centers is reducing the overall number of midsize data centers. Meanwhile, the largest data center class is, of course, benefitting from the rise of cloud computing".
Desktop Virtualization Benefits
That's not to suggest Dell is abandoning its PC heritage. This week, the company made the Dell Desktop Virtualization Solutions, or DDVS, available to customers. Simply put, DDVS is a virtual-desktop-as-a-service solution. Services like this can solve one of the most important problems/opportunities that IT organizations face today.
"Users are starting to bring their own IT into the enterprise", Young says. "They want anytime, anywhere access to their applications and data. They want new devices. They want tablets. They want smartphones. They want complete mobility". The problem: This so-called consumerization of IT undermines corporate policies -- even local laws -- increases difficulty managing networked clients and creates huge security and privacy risks.
If CIOs and IT managers don't provide anytime, anywhere, on-anything access, employees will -- and do. This extends an already longstanding problem: Gigaflops of data leaving the confines and safety of corporate firewalls everyday on laptops, smartphones, media tablets and other portable devices. Loss or theft of these devices can be disastrous -- then there is the related problem of commingled personal and professional data. Services like DDVS can provide anytime, anywhere, on-anything access while putting data and control over it back in IT's control.
Forrester analyst Clarence Villanueva warns IT managers reluctant about desktop virtualization:
If your organization isn't looking at this, it will be forced to within your next refresh cycle. While Desktop Virtualization has been around for years, it's more recently been attracting enterprise customers at a very robust growth rate. Most resellers I've spoken to enjoy double digit semi-annual growth rates as high as 40 percent in inquiries and many of them include desktop virtualization on tablets.
Yes, media tablets, which like PDAs and smartphones before them, are coming in through employee back doors. If IT doesn't manage them -- and desktop virtualization is one effective means -- employees will.
"Sedition is simmering in the halls of corporations the world over, as the thirst for productivity and new tools grows faster than IT organizations can quench it with supply", says Forrester analyst David Jonson. "2012 promises to be the most transformative year for end user computing since the release of the IBM PC in 1981".
Do you know what rogue devices are on your network?
Photo Credit: fbmadeira/Shutterstock