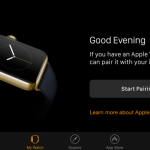 As expected, at its Spring Forward press event, Apple today revealed more details about Apple Watch (be warned, it goes all the way up to $10k), and announced a new, lighter MacBook. But Apple also introduced iOS 8.2, which is needed to make use of the new wearable. Here is what the latest version brings to the table, starting with the Apple Watch connectivity.
After installing iOS 8.2, iPhone users will be able to pair, sync and configure Apple Watch from their smartphone, using the new Apple Watch app that is on the homescreen. Also, there's a new Activity app which shows up after pairing an Apple Watch, showing achievements and fitness data on iPhones. It should be said that Apple Watch only works with iPhone 5 and later models.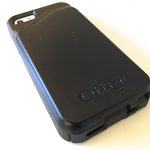 Do you remember the old Nokia bricks—even the Finnish manufacturer's early smartphones? They were tanks. They were the Arnold Schwarzeneggers of mobiles—handsome and rugged. Then along came iPhone, and beauty bested brawn. Eight years after Apple cofounder Steve Jobs showed off the first prototype during January Macworld, design ethics applied to the original curse millions of iPhone owners today. The mobile is too destructible.
In July 2014, I wrote about my 20 year-old daughter's breakage streak: Three shattered iPhone 5s screens in about three months. The photo you see, taken on Christmas Day, is what her newest replacement looks like today. What's wrong with this picture? Need I even ask? The mobile's delicate design features are lost in protective gear that shouldn't be necessary. iPhone is flawed by design.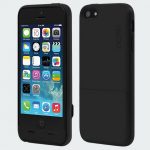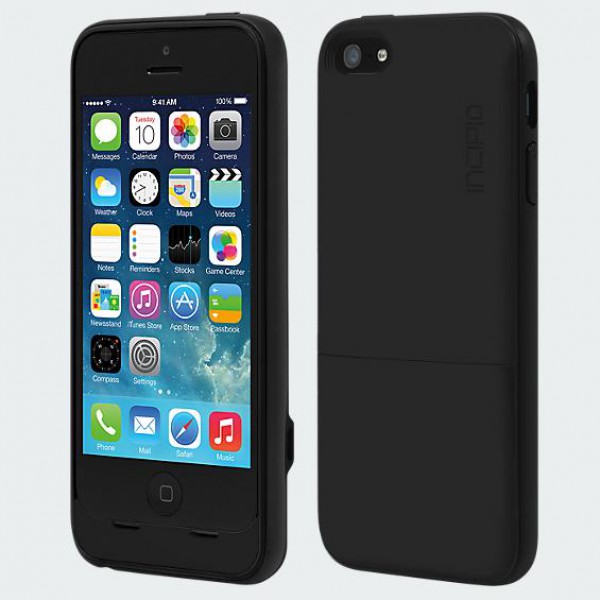 For many people across the globe making payments using their smartphones remains a thing of the future. Unlike credit and debit cards, for which there exist compatible devices in lots of locations to facilitate purchases, mobile payments require retailers to install new gadgets and smartphone owners to use special apps, which have to be supported by their bank and/or mobile operator of choice. It is a mess, really, at this point, as I have found out while trying to enable such a feature on my smartphone.
Mobile payments are easier to enable on smartphones which have NFC or a microSD card slot, and trickier to offer on handsets that do not. In the latter scenario, a case is needed in order for the feature to work. Luckily, for iPhone users on Verizon such an accessory and dedicated app are now available.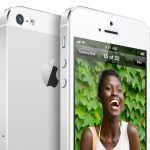 Eight days ago, iPhone 5 debuted at T-Mobile. I should have watched more carefully. The carrier also has iPhone 4 and 4S, and that surprises me. I wondered if Apple Store would carry Pink's variants, too, given the comparatively low starting price. Yes is the answer, and cleverly.
From AT&T, Sprint and Verizon, the 16GB iPhone 5 is $199 upfront with 2-year contractual commitment. T-Mobile's handset sells for $99.99 down plus 24 $20-month payments, no contract required. Surely, the three big carriers would gripe if Apple listed their phones alongside T-Mobile's for twice the upfront price. Solution: The fruit-logo company sells Pink unlocked for full price and T-Mobile SIM. But typical of Apple, expect no bargain. T-Mobile sells the phone for $579.99. Apple asks $640.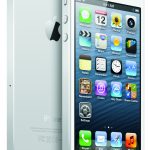 Little over two weeks ago, with much fanfare, T-Mobile announced that the iPhone 5 officially arrives in its smartphone portfolio. And, today, after a week of pre-orders, the Apple-branded handset finally goes on sale at the fourth-largest US mobile operator.
T-Mobile is the last of the four major mobile networks in the US to get the iPhone 5, after AT&T, Verizon and Sprint. Also, the iPhone 5 is the first fruit-branded smartphone to officially reach the "un-carrier" -- as T-Mobile likes to call itself -- little short of six years after the first iteration came to market.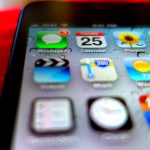 Bloggers the globe over report today -- and you can hear the snickering -- that Apple's flagship handset outsold Samsung's during fourth quarter. That's because Strategy Analytics director Neil Mawston told them so and they didn't really look carefully at the data: "Apple's iPhone 5 overtook Samsung's Galaxy S3 to become the world's best-selling smartphone model for the first time ever in the fourth quarter of 2012".
Tsk. Tsk. Strategy Analytics mixes "bestselling" with "shipments". They are not the same thing. Shipments refer to units going into the channel (carriers and dealers), while sales refer to product purchased by users (businesses and consumers). Only Gartner measures actual phone sales, so why does Mawston use bestselling in one sentence referring to shipments in another?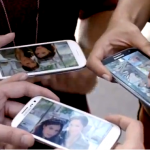 Strategy Analytics reports that during third quarter, and for the first time this year, Samsung Galaxy S III shipments surged ahead of iPhone 4S.
The South Korean manufacturer shipped 18 million S3s, for 10.7 percent share in global smartphone share. Strategy Analytics states that Samsung's success can be attributed to a number of factors, such as extensive market availability, important operator subsidies and large touchscreen design. On the other hand, Apple only managed to ship an estimated 16.2 million iPhone 4S units globally, reaching 9.7 percent share, enough to lose the crown as the world's most popular smartphone.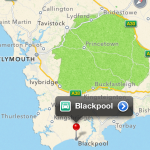 I upgraded one of my Apple devices to iOS6 last night and the first thing I did, once finished setting it up, was to launch the new Maps component. This, as you'll no doubt be aware, replaces the aging Google Maps app. I knew from other articles I'd read previously that Apple's own mapping service wasn't going to be as good as the old Google one. After all, Apple is new to this mapping lark, and the search giant has years of experience in the field. But I was prepared to give it the benefit of the doubt, and forgive any minor problems. After all, how bad could it be?
I started, as I am sure most people do, by typing in my address. Well, actually as I live in the United Kingdom I typed in my post code. Apple found my road, Prince's Drive, but decided it was called Princess Drive. Not the most auspicious of starts.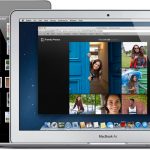 So the iPhone 5 has been unveiled and, well, it's just a bigger version of the iPhone 4S. No great surprise there, as all the rumors and leaks predicted that would be the case. There are some other changes to the device of course; it's faster, lighter, prettier and has a better camera and a new dock connector, but really it's just Apple's phone with a bigger screen, improved OS, and less Google.
If the reports are to be believed, and they are, in October Apple will introduce another new product -- a smaller iPad.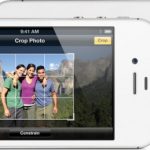 Apple shares closed down 4.32 percent today, keeping with a trend started during after-hours trading yesterday. The real question: Could matters have been much worse, if not for the big carrot that came with the little stick? Apple missed fiscal Q3 Wall Street analyst consensus for revenue and income, but announced a big dividend and promise of more to follow. Performance was by no means bad, just not as good as forecast and the dividend, $2.65 per share, is something for shareholders to smile about.
But behind the magic, I have to ask: Is Apple distracting shareholders and Wall Street analysts, making them look over there so they miss the trick going on over here? It's a question I can't answer but can only speculate about. Another quarter of results will reveal much. One thing is certain now: iPhone sales are slowing. There's no if about it, but why. Are people waiting for the new model or are Android rivals like Samsung pulling away more buyers?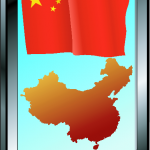 Today, China is a wonderful place for corporations around the world. The financial crisis laws don't necessarily apply to China as they do to other places like Europe or the United States. So it comes natural for companies to invest more and more to expand into the Chinese market.
Since the end of 2011, China has surpassed the United States as the world"s largest phone market, which is great news for handset manufacturers. Smartphones also play an interesting role, as developers get interested in writing applications for the Chinese market, which would bring revenues to corporations like Apple and Google through their online stores, App Store and Google Play.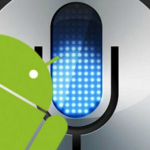 A week has passed since I started up my Google I/O-issue Galaxy Nexus and updated to Android 4.1 (aka Jelly Bean). Since then, my daughter and I faced off Google's Voice Assistant against Siri (on her iPhone 4S). The results aren't surprising. Google's depth as a search provider proves its wherewithal against Apple, which calls Siri a personal assistant. But Jelly Bean's feature, used alongside Google Now, is every bit more and every bit what a digital assistant should be. Siri sucks even more, by comparison.
I will be absolutely clear: Together, Voice Assistant and Google Now represent a watershed development, living up to what Apple promises with Siri. Google has successfully presented its depth of search in a truly meaningful manner -- one that can change how people interact with mobile devices. If execution improves over time, particularly as Google Now learns personal habits, these innovations could be as important to the search giant as the development of its algorithm.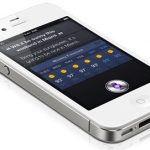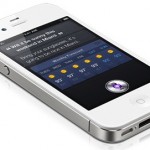 Yesterday, during the annual D conference, Apple CEO Tim Cook said that the company is "doubling down" on Siri. Improvements are coming -- promised without admission of problems, although complaints about them are many. Then there's the lawsuit claiming Siri fails to meet advertised capabilities. You could interpret Cook's promise as concession Siri sucks or that Apple is preparing to take on Google in search. I see it both ways.
Five years ago, Apple supercharged the smartphone category with a more natural user interface. Suddenly, there was a new way to interact with a mobile phone that was seemingly magical. Humanness made the original iPhone stand apart from all competitors, and Apple used a variety of sensors to imbue the quality. Touch, and its intimacy, and the way the handset responded to your proximity gave it the human quality. But Apple has done little since, other than Siri, which does add a little more humanness to iPhone 4S. She adds personality and extends the mobile user interface to another more important than touch: Voice. Problem: There's something inhuman about Siri's often frustrating responses to questions.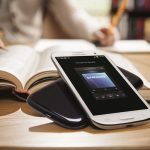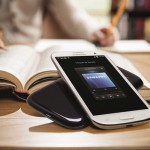 If you live in parts of Europe, the Middle East or Asia, arguably the hottest smartphone on the planet is selling out fast, and, whoa, it's not iPhone 4S. May 29 dawned on the continent to a new day for Samsung smartphones and sunset for Apple's flagship, which is oh-so similar to the one released in early 2010. Buyers looking for freedom from the walled garden or simply stunning software innovation can choose to "think different", borrowing the long-discarded Apple marketing phrase.
Twenty-six days ago, I asked: "Is iPhone 4 obsolete?" Nearly 2,000 of you answered "Yes" -- that's 65 percent -- by saying you will buy Galaxy S III. Now remains the question: How many of you planning to buy, really will do so?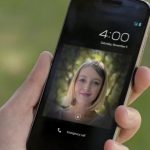 During the last six months, I've had the privilege to use three exceptional smartphones: iPhone 4S and two Galaxy Nexus variants -- one LTE and the other HSPA+. You can't go wrong buying either Android or iOS handset, although Galaxy Nexus supports more carrier networks here in the United States. Differences that matter are more than hardware (such as size, appearance or battery life) or software (apps and operating systems). Taking Galaxy Nexus or iPhone 4S is much more. Either is a digital lifestyle choice that many buyers won't grok before paying their hard-earned cash.
I can't emphasize this aspect strongly enough. In the days before Android and iPhone, early smartphone buyers also made digital lifestyle choices, such as BlackBerry users and persistent email or Windows Mobile buyers wanting mobile Office. But today, with differentiated, connected cloud services, digital lifestyle matters more than ever, and both handsets offer similar yet drastically different experiences. You're not just buying a phone but a way of life.