Android-powered video game consoles: the time is right

Just over one week ago, Google officially debuted Ice Cream Sandwich, the next version of the Android mobile operating system, which for the first time unifies smartphones and mobile tablets under the same operating system.
Android 4.0 adds support for cursor hover events, stylus distance/tilt/orientation, and mouse button events, but the most exciting new HID support was highlighted in a tweet from Google framework engineer Romain Guy last Friday:
"With Android 4.0 you can use USB gamepads and HDMI to turn your Galaxy Nexus in to a video games console!"
This tweet set off a wave of speculation about Android gaming, and how HDMI output and USB controller input could help complete the puzzle for the first Android game console.
But the idea of a mobile OS-powered TV game console has seemed like an inevitability for quite some time.
This is because of the increasing popularity of lightweight media set top boxes, advances in wireless communication, the growth of innovative streaming services such as OnLive and the continuing success of centralized multiplayer gaming services like Xbox Live.
Via the new AirPlay feature, Apple TV now has a multi-device multiplayer game called Real Racing 2 HD, which in a way turns Apple TV into a game console, so this "inevitability" has already sort of become a reality.
And with the impending update to Google TV that will allow the installation of Android apps happening alongside the Ice Cream Sandwich OS update, which brings HDMI support and USB game controller support, Android really looks primed for a video game console.
To add further fuel to this fire, Sony Executive Kazuo Hirai recently said the company's PlayStation Suite for Android will make its way to other Android devices not made by Sony.
We asked Sony and Logitech about the Google TV update, and how it might affect their products such as the Revue set top box and Sony Internet TV, but neither company was willing to speculate on future platform developments.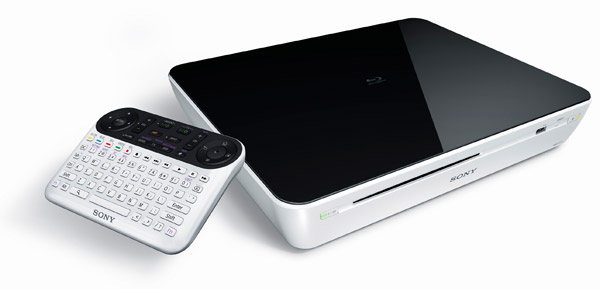 Somebody who was willing to speculate however, was Derrick Samuels, CEO and Founder of Envizions Computer Entertainment Group, the company that began working on the Andrdoid-powered EVO 2 game console earlier this year.
We asked Samuels if he thought mobile gaming was on a convergence path with traditional console gaming.
"Yes, 100%! This was the general idea of our EVO Smart Console in 2003. We wanted to bring voice, games, PC, DVR, social, media and cloud under one unit. Now you see the bigger brands heading in that direction…I don't want to say we are pioneers but this concept was EVO before it was mainstream."
But having the platform ready is only part of the solution. As Real Racing 2 shows, it's really up to the game developers to utilize the available interfaces in the best possible way. If a lot of games make their way onto Google TV or Ice Cream Sandwich set top boxes, they won't be very successful if their interfaces aren't in order.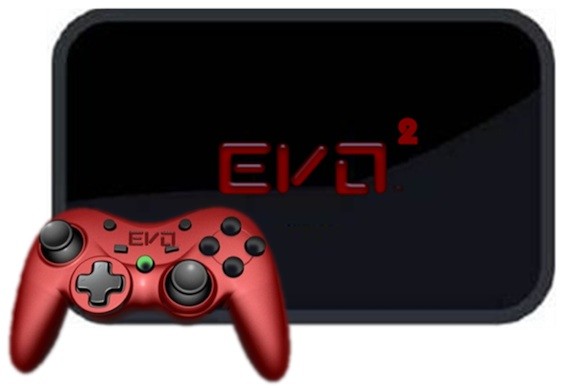 "Mapping out touch inputs on handheld controller will take a small learning curve for developers to get things right since we all associate a console with the current standard controllers," Samuels said. " Will it require a lot of additional work for Game developers? At first…but overall, it will be a easy process moving forward for developers."