Logitech abandons Google TV, should you?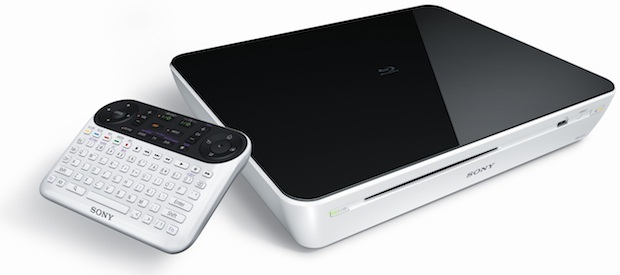 It's all up to Sony now.
Two weeks ago I started puzzling about my Logitech Revue's future. On October 28, Google announced that its next-generation TV set-top software would be available in just a few days -- from Sony, but Revue would come later. There was no date given. Then, on September 9, during its annual analysts meeting, Logitech made clear that Revue is finished. There will be no more Google TV devices from the peripherals maker.
Logitech first revealed its Google TV misfortunes during a disastrous quarterly earnings call on July 28. The company reported a $30 million net loss and $34 million write-down to clear excess Revues, which price reduced to $99.99. The console once sold for $299.99. Logitech expressed commitment to Google TV, despite the fire sale. But I wondered: "There will be a second life for Google TV, but one wonders how Logitech will be part of it". No part is the answer.
Current Revue users can expect Google TV 2.0, but a dark shroud of uncertainty hangs over future updates, or even when they can expect this one. Logitech is out of the Google TV business. Even 100 bucks is too much to pay for Revue, the way things look now. It's customer service travesty that Logitech passes along its Google TV misfortunes to Revue buyers.
In a Google+ post yesterday, developer Ryan Conrad rightly expresses: "If Logitech drops support for the revue, Google better step up and continue OS update support on that thing". Yes, Google should bail out customers stiffed by Logitech.
I was among the few reviewers who positively received Revue and Google TV, acknowledging also many limitations needing fixing in v2.0. The new version is greatly improved, but still needs work. But the foundation is there, with this update, which is based on Honeycomb. But I didn't find that out from using Revue.
Sony NSZ-GT1 Google TV
As of November 7, my Revue hadn't updated to Google TV 2.0. I gave up waiting and ordered the Sony NSZ-GT1 Blu-ray player. I sold my 40GB PS3 to fund Sony Google TV; I had purchased the game console for the Blu-ray anyway, so it was a trade-off or trade-up. Sony offers Google TV on several Internet televisions and the GT1. The set-top box sold for $399.99 at launch; I paid $199. Amazon has it for $186.41 today, and it's quite the value.
I'm not ready to review Sony Google TV but will offer this first impression: Sony remains committed to Google TV, and you should be, too. FedEx brought the device on Tuesday, and the delivery man asked me if it's a new product. "I've delivered many recently". I explained that Sony had released Sony 2.0 software and price dropped on the set-top box.
In using Sony Google TV, I can see why Logitech flubbed so badly. During Wednesday's conference call, Logitech executives called Google TV 1.0 immature and a mistake for the company to undertake. There's truth to those claims, but that telling omits much of the story. With the exception of IR emitters, NSZ-GT1 is superior to Revue in most every way. Logitech drew too much from its mouse and keyboard heritage designing Revue. Sony draws from its TV and gaming heritage. For example, Revue uses a portable wireless keyboard (it's clunky and feels cheap), while Sony TV uses what looks and feels like a modified game controller with numeric keys.
Sony Google TV set up easier than did Revue, with a bonus. During initial process, once connected to my home network, NSZ-GT1 downloaded Google TV 2.0. So rather than being compelled to set up with the older OS version before downloading the new one, most of the process took place using Google TV 2.0. Overall, I'm impressed with the device and new software, which will get the big goings over in my upcoming review.
I'd like to do a comparative review with new TV features coming to Xbox 360/Live, but Microsoft's external PR agency brushed off my loaner request. BetaNews needs to pump up Xbox coverage, but I need the game console and Kinect to take charge of it. Wonder what I'll have to sell next? :)
As for Google TV, I would recommend against Revue, given its now uncertain future. Sony Google TV costs more, but it better belongs in the living room and packs Blu-ray, too.