AT&T takes $4 billion charge as it pulls T-Mobile merger application with FCC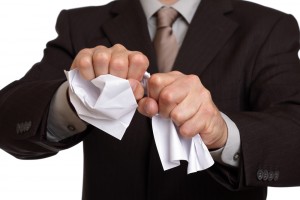 It's a working holiday for many involved with the proposed $39 billion merger of AT&T and T-Mobile. Representatives for AT&T informed the Federal Communications Commission through its online filing system late Wednesday that it had pulled its application for merger approval. The move signals an apparent surrender at the nation's second biggest carrier, and throws the entire merger into serious doubt.
It also suggests that AT&T feels the oncoming battle with the FCC is one that it cannot win. Chairman Julius Genachowski has put forth an order for its own hearings on the deal, but it was a statement from an anonymous FCC official that struck many: "The record clearly shows that -- in no uncertain terms -- this merger would result in a massive loss of US jobs and investment".
AT&T cannot pull its application on its own: it must receive the blessing of the FCC, which has several options:
First, it could approve it without prejudice, meaning AT&T could refile a new deal
Second, it could deny the request and move on with Genachowski's hearings
Third, it could approve it with prejudice -- meaning any deal would be permanently killed
In preparation for failure of the deal, AT&T plans to take a $4 billion charge in this quarter to cover dissolution costs. This covers the cost of breakup fees due to Deutsche Telekom and T-Mobile USA.
"AT&T Inc. and Deutsche Telekom AG are continuing to pursue the sale of Deutsche Telekom's US wireless assets to AT&T and are taking this step to facilitate the consideration of all options at the FCC and to focus their continuing efforts on obtaining antitrust clearance for the transaction from the Department of Justice either through the litigation pending...or alternate means", AT&T says in a statement.
AT&T will likely seek to settle with the Justice Department before a trial begins in February, and use that settlement to reapply for merger approval with the FCC. The $4 billion charge is likely an effort to prevent an unforeseen financial hit to the company's books.
Regardless of the end game, it appears that a deal for a combined AT&T and T-Mobile will look drastically different than it did just eight months ago.
One possibility posed by Citigroup analyst Michael Rollins to Barron's earlier this week was for AT&T to purchase only T-Mobile's network assets, but not its customer base. This would turn the carrier into the nation's largest "mobile virtual network operator".
"The structure would facilitate a stronger path for AT&T to improve the quality and capacity of its network, and to quicken its migration to offer 4G LTE services, while achieving net synergies that we estimate would be accretive to AT&T's current valuation under our analysis", he argues.
Photo Credit: Brian A Jackson/Shutterstock