Motorola and Verizon launch two Droid Xyboard tablets, Xoom's successors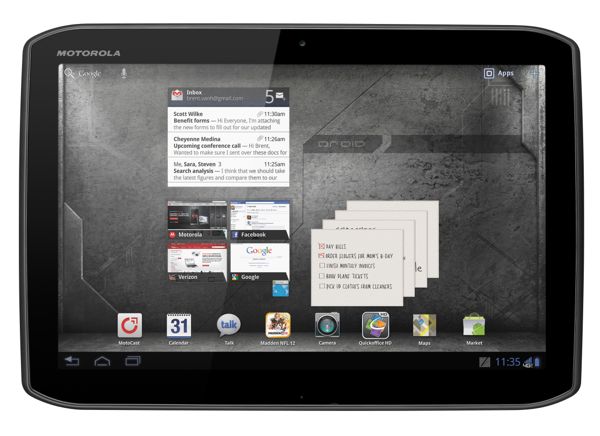 Motorola Mobility and Verizon Wireless on Tuesday introduced two new Android-powered tablets sporting the Droid brand name and 4G LTE connectivity and the promise of an Android 4.0 (Ice Cream Sandwich) upgrade: The Droid Xyboard 10.1 and 8.2. The devices are the successors to the popular Motorola Xoom tablet which first debuted in early 2011.
As the names suggest, one model of the Droid Xyboard has a 10.1" touchscreen and the other has an 8.2" touchscreen. Both models have dual-core 1.2 GHz processors, 1GB of RAM, LTE radios with 8-device hotspot functionality, 5 megapixel flash cameras and 1.3 megapixel chat cameras.
Available in the next month, the Droid Xyboard 10.1 will come in three SKUs: 16 GB for $529.99, 32 GB for $629.99 and 64 GB for $729.99. The Xyboard 8.2 will be available in two models: 16 GB for $429.99 and 32 GB for $529.99. These are the subsidized prices with a two-year service agreement and Mobile Broadband data plan that starts at $30 for a 2GB data cap per month.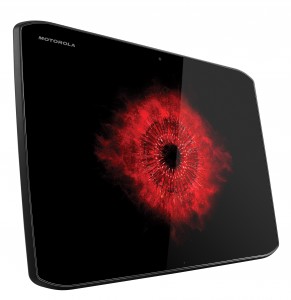 Unfortunately, with prices so high, it looks like Motorola has pulled a Xoom again.
BetaNews has been keeping a running tally of the public's interest in the Motorola Xoom since it was introduced last year. The reason why we've been doing this is because the device's announcement received an unprecedented amount of traffic on our site, and we received a lot of requests for more information about it.
Our audience (read: you) legitimately cared about Motorola's Honeycomb-powered Android tablet. Unfortunately, though, it was just too damn expensive.
The $800 launch price for the 3G Xoom was simply too much. Even the $600 Wi-Fi only version was too costly.
It is often said that the magic price for massive adoption of a new piece of consumer technology is $99, but the BetaNews audience (generally speaking, the knowledgable, PC-using, tech-savvy type) puts approximately a $199 value on mobile tablets.
Conveniently, this is just about how much the Xoom has been going for lately.
Both Droid Xyboard tablets will be available for purchase in Verizon Wireless Communications Stores and online some time this month (date unspecified.)