Are you tired of waiting for Galaxy Nexus?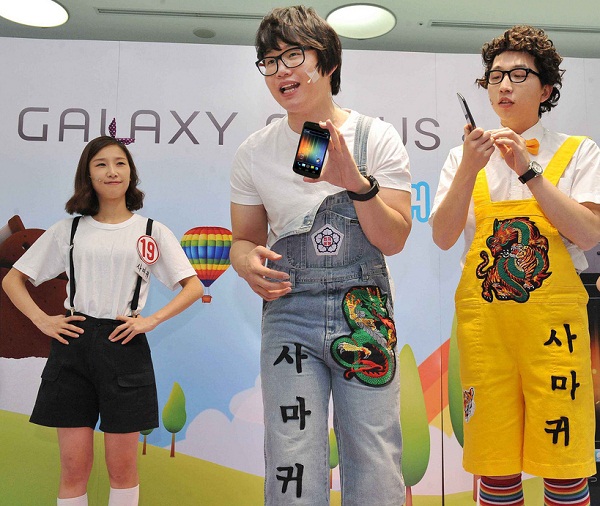 I sure am, and it's not even on my shopping list. Every day there's a new rumor about the US launch date. We all expected December 8 -- even Verizon Wireless stores (I spoke with a rep last night, who confirmed the date). Perhaps I should ask a different question: Could Google have bungled Galaxy Nexus launch even more?
C`mon, it's the biggest shopping period of the season. Galaxy Nexus is the first Android 4.0 smartphone, and supports fast data (Verizon 4G LTE, baby). It's a no-brainer purchase for the phone geek you love (we won't talk about self-love, but you know) who doesn't give two tits bit about iPhone 4S. Galaxy Nexus should have been ready for sale, on multiple US carriers, by Black Friday.
Many people who might have bought Galaxy Nexus surely snapped up another smartphone by now -- and why not? There have been some hot deals so far. For anyone wanting real 4G, Verizon offers eight other 4G phones -- all Androids -- and AT&T has two (but nowhere near the coverage area). Are you among them? Were you planning to buy Galaxy Nexus and chose something else instead?
Google has done better in some international markets, where Galaxy Nexus has been available for weeks. But the United States is one of the two hottest smartphone markets (China is the other), and it's simply marketing suicide not to have Galaxy Nexus on sale, with only 12 days to Christmas Eve. Tomorrow is too late. Hell, yesterday was too late.
Then there is the Google Wallet fiasco, with widespread reports Verizon won't support it. But this won't be the first time Verizon has wonked some handset's feature to meet its own ends. Google should have known better when considering its US launch partners.
Google has done much worse than Microsoft, which did the absolute inconceivable when Windows Vista shipped a month after Holiday 2006. How the hell do you miss Christmas? At least Microsoft gave everyone about nine months notice that coal would be in the Christmas stocking. Google tantalizes with lots of marketing. Have you seen the bazillion banner ads here at BetaNews? Then there is the clever and compelling TV commercial. You ogle the Google phone, tense with anticipation only to meet disappointment when trying to buy it. Yeah, that's a helluva way to make people feel good about a product.
So, I'll ask again: Are you tired of waiting for Galaxy Nexus? Will you hold out for that Christmas miracle? Or have Google and Verizon killed your faith in Father Christmas -- and you bought something else? Comments wait your responses.
Photo Credit: Samsung