Microsoft takes on Evernote with Office OneNote on iPad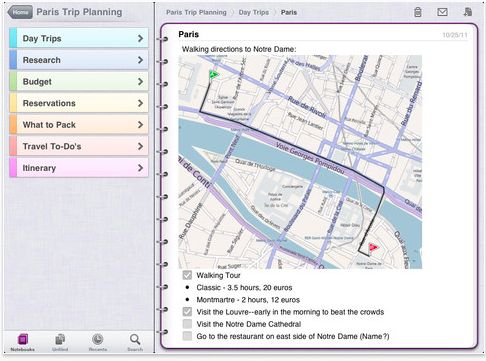 Microsoft on Monday quietly released an iPad-specific version of Office OneNote, the note-taking application in Microsoft's Office suite.
At CES last year, Microsoft's OneNote team admitted that few people were using OneNote even though it had been part of Office for the better part of a decade. As an application class that lent itself nicely to mobile use (evinced by Evernote) its utility on a PC was less than obvious.
However, Microsoft's admission that OneNote wasn't very popular served as a prelude to a high-visibility move onto Apple's popular portable devices. Just two weeks later, OneNote for iPhone was released.
Now with an iPad-optimized version available to users, OneNote's presence on iOS is complete.
This release comes on the heels of a fresh rumor that Microsoft is actually porting its entire Office suite to the iPad alongside an updated version for OS X Lion.
But even if Office isn't bound for the iPad any time soon, OneNote is ideally suited for mobile use and presents a big-name alternative to dominant mobile note-taking app Evernote.