It's the Google-Microsoft snow ball fight!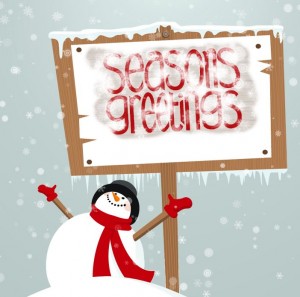 This holiday, Google has delighted searchers with Easter Egg "let it snow", which spread virally across blogs and social networks over the weekend. Type "let it snow" into a Google search box and watch the flakes fall. It's a wonderful HTML5 demo.
Snow ball fight! Microsoft couldn't let Google's demo go unanswered, offering its own, which is best for the minority of people running Windows 8 Developer Preview on a PC with touchscreen display. Rob Mauceri, Internet Explorer group product manager explains in post "Let it snow.. faster!" Say, Google, are you going to let Microsoft throw more snow?
Microsoft's response is timely and capitalizes on Google's viral success with "let it snow". Internet Explorer usage share is a falling rock, while Chrome keeps gobbling it up like Pac-Man. Internet Explorer usage share was 52.64 percent in November, according to NetApplications, down from 60.35 percent two years earlier and more than 90 percent when Firefox launched in December 2004. Meanwhile Chrome continues its relentless gains: 18.18 percent in November, up from 17.62 a month earlier and 9.5 percent in November 2010. Chrome 1.0 launched three years ago this month. That's reason enough for Microsoft to try and show up its rival.
Mauceri beats the PC-hardware acceleration drum: "Get ready for a GPU-powered snow storm", he writes. "This experience brings together hardware-accelerated HTML5 canvas, SVG, CSS, and more". I visited Microsoft's "Let It Snow" test site, where flakes fell fast and furious -- 60 per second at the default setting. It was a white-out, particularly at maximum 4,000. By comparison, flakes floated in Chrome 16. Uh-oh, 7 per second at the default setting.
Chrome does offer hardware acceleration, if you dare. I enabled "GPU compositing on all pages" and "GPU Accelerated Canvas 2D" by typing "about:flags" in the address bar. This leads to page titled: "Careful, these experiments may bite". I relaunched Chrome and returned to Microsoft's test site, where snow slowly fell still. I disabled the features and relaunched Chrome yet again.
I can't say if Microsoft's snow site is rigged or not, but IE looks pretty good to me. Something else, and I'll let the real browser experts get down and dirty in comments: Surely 64-bit matters somehow. Firefox and IE both are 64-bit. But not Chrome. Eh, so much for Google's modern browser. There's leaded gas in my unleaded tank.
Hey, what about Firefox 9? Generous snowfall, 60 flakes per second at the default setting. But, song "Let it Snow" didn't play, like the other two browsers.
I gotta admit that Google's snow demo looks pathetic compared to Microsoft's. But I couldn't test the good stuff, not having a touchscreen PC running Windows 8.
"On Windows Developer Preview with support for multi-touch in IE10, you can reach out and brush the snow off the sign and reveal a holiday message -- or just use your mouse", Mauceri writes.
That's okay, I bought "A Charlie Brown Christmas" for my Android tablet, Motorola XOOM LTE, and can get my touch-the-snow fix there. Hey, I live in Southern California now. That's about the best winter-like experience I'm going to get here.