Google will debut new Google TV at CES 2012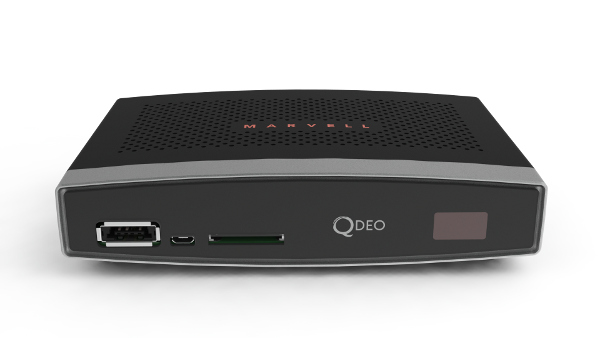 Semiconductor company Marvell announced on Thursday that the next generation of Google TV will be powered by the Marvell Foresight Platform and its Armada 1500 HD Media system-on-a-chip, and that we'll be getting a first look at it next week at the 2012 International Consumer Electronics Show in Las Vegas, Nevada.
Marvell has teamed up with Google and effectively picked up where Intel left off when it quit its short run with Google TV, and moving its Digital Home Group engineers over to Ultrabooks, tablets, and smartphones.
The first generation of Google TV was powered by Intel's Atom CE4100 system on a chip, but due to extremely poor consumer adoption, both Intel and Google TV set-top-box maker Logitech both bowed out of the Google TV project as leading partners.
Google, however, still has big plans for the platform and rolled out a major update in October that endowed Google TV with Android Apps, improved search, and an overall more simple interface.
"The Google and Marvell teams have been working closely together to bring our combined software and chipset technologies to market to grow the Google TV ecosystem of manufacturers and devices. Marvell-powered Google TV solutions will enable powerful products to be brought to market at attractive prices," said Mario Queiroz, Google TV's Vice President of Product Management.
With Logitech's Revue set top box now discontinued, there could have been a lack of affordable options for Google TV, but with Marvell's Foresight platform, the lower cost set-top-box segment will be addressed. The Armada 1500 system on a chip inside the Foresight platform runs an ARM v6/7-compatible PJ4B SMP dual-core CPU and has Marvell's Qdeo video processing technology and VMeta HD video encoder/decoder/transcoder.
We're scheduled to meet with Marvell later today about this announcement, and we'll post a follow-up with answers to our questions. If there's anything you want to know about the platform, or Marvell's partnership with Google in the Google TV project, let us know in the comments.