Ahead of CES, health of the consumer electronics industry questioned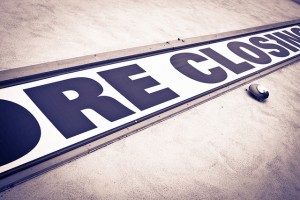 As the technology industry gears up for its yearly confab in Las Vegas this week, new data suggests the consumer electronics industry is primed for significant contraction. Research firm NPD says sales fell 5.9 percent in the five weeks ending on Christmas Eve. This data confirms news out of various retailers indicating weak sales in electronics last month.
Sears Holdings used poor sales of consumer electronics in both its Sears and Kmart stores as part of a reason behind closing underperforming locations. Target and Costco warned of disappointing numbers due to slower than expected sales, and Best Buy reported same-store sales down 1.2 percent year-over-year for the month of December.
It's difficult to pinpoint an exact reason for the weakness. One possible argument is the replacement cycles for consumer electronics is becoming longer now that consumers have less disposable income. Another possible reason along those lines could be a larger number of budget conscious shoppers, waiting for the maximum discount before making a purchase. Best Buy's data shows this "wait and see" attitude: the company reports sales picked up in the final week before Christmas.
Regardless, this is not the news you want out right before the Consumer Electronics Show. A glut of new products is about to hit the shelves: these companies are facing a substantially smaller market.
Last year CES was awash in tablets, leading several pundits -- including myself -- to speculate that the holiday season would be filled with closeout inventory. We were right. This year the price slashing may run far deeper, though.
NPD reports that the hardest hit sectors were camcorders, down 43 percent year over year. Digital picture frame sales also plummeted, down 38 percent. GPS sales were down a third, while MP3 players fell 20 percent and Blu-ray players 17 percent.
PC and TV sales are also down slightly (four percent), but this is a sector that has been underperforming for several years now. "2011 was the first year in quite awhile where the real drags on the core (consumer electronics) marketplace were not TVs and PCs", NPD industry analysis chief Stephen Baker adds.
What are consumer electronics manufacturers to do? The simplest answer is to make compelling products. Like any retail business, when sales fall those in charge of buying will buy less and be much more discerning in what they carry.
This could have the unintended benefit of far less crap making it to store shelves, but it will likely create the domino effect of causing further contraction in the industry, I'd think. One thing is certain: even as the US economy shows signs of improving -- finally -- the real pain for the tech sector is still to come.
Photo Credit: Joe Wilcox