Google's new personalized search raises antitrust concerns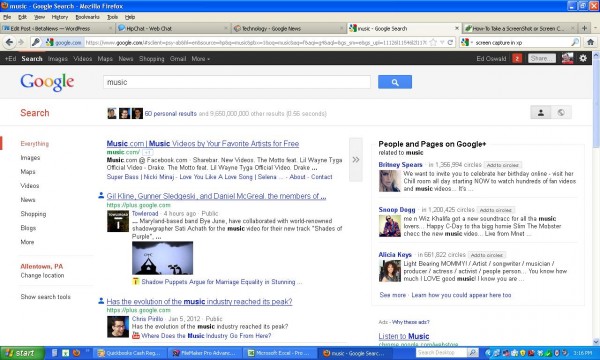 Google is diving deeper into personalized search results, debuting a feature called "Google Plus Your World". But the debut of the service, which pulls results from your own content plus social circles from Google-owned services may catch the ire of regulators.
The company is fighting off calls on Capitol Hill over antitrust claims, and in September found itself testifying in front of the Senate Judiciary subcommittee on Antitrust, Competition Policy and Consumer Rights. Senators wanted to gauge the power the Mountain View, Calif. company has over the search industry, and favoring Google's own service is sure to raise questions.
Personalized results are nothing new for Google. Starting in 2005, the company began ranking search results based on personal behaviors. This expanded two years later as the company integrated Google Account with its search functionality, and in 2009 Google began to integrate social results into the mix.
These social results are now intermixed with web results, and Tuesday's changes take it to the next level. Google now pulls from the user's own social accounts on Google as well as those people connected to him or her. Google+ gets tighter integration into the new search page, with relevant profiles and pages showing up in autocomplete as the user types a query.
By making Google+ such a large part of search -- as well as Picasa -- Google certainly is toeing the line of a company using monopoly to extend its reach into adjacent markets. Consider Microsoft's moves with Internet Explorer, which was bundled with Windows starting in 1998. Microsoft used its monopoly on PC operating systems to nudge into the browser market, where Netscape had overwhelming market share lead. How is what Google is doing different?
Consider this quote from Google Fellow Amit Singhal, and it sure seems like what's being introduced Tuesday is just the tip of the iceberg: "Search is simply better with your world in it, and we're just getting started".
Such a feature is sure to accelerate usage of Google+. According to Hitwise, traffic to Google's social networking site was up 55 percent in December month-to-month. It's not clear exactly what caused this massive uptick, however, the holiday season may have resulted in the gifting of quite a few Android devices, which in turn may have resulted in increased usage of Google+.
Users will not be forced to use the new page layout. Results minus social connections can be seen by clicking the world icon button found on the upper right of results, and social results can be toggled back on by clicking the person icon also at the upper right. If a user so chooses, they can also search entirely within their own social circle, Singhal notes.
When social results are included, those results are indicated by a blue person icon to the left of the listing. Also, certain queries such as those on music or sports for example will generate a sidebar on the right hand side of the results. This sidebar displays relevant posts from Google+ within the user's circle of friends.
"You can connect with them on Google+, strike up meaningful conversations and discover entire communities in a way that simply wasn't possible before", Singhal argues.
It's important to note that the social aspect of the new Google is completely dependent on Google+. Content from other social networks is not included, however, Google is not ruling out adding these networks in the future. Singhal says the terms of service prevent the company from crawling deeply enough to make the new personalized search results relevant, so it's up to those companies to reach out to Google.
That may not be enough for regulators who are looking at Google as the next big monopoly.