Criticism grows over Google's social search transition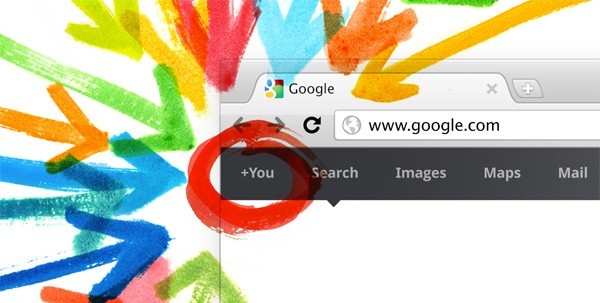 Google faces an increasing tide of criticism over its decision to tightly weave Google+ into its search results, with at least one legal expert saying that its behavior may be grounds for antitrust action. Twitter is the most vocal critic so far, with General Counsel Alex Macgillivray describing the Mountain View, Calif. company's move as "a bad day for the Internet".
"For years, people have relied on Google to deliver the most relevant results anytime they wanted to find something on the Internet", Twitter says in a statement to All Things Digital. "We're concerned that as a result of Google's changes, finding this information will be much harder for everyone. We think that's bad for people, publishers, news organizations and Twitter users".
Indeed, Google's social results pull from no other social networks except for the company's own. While the search giant might not any longer have access to real-time tweets after the expiration of an agreement last July, publicly available feeds should be enough to populate Google's social search features at least at a high level.
But it may have been Twitter who ended the agreement, Google maintains. "We are a bit surprised by Twitter's comments about Search plus Your World, because they chose not to renew their agreement with us last summer, and since then we have observed their rel=nofollow instructions", the company shoots back in a Google+ post. It also says that it didn't have the permission from other services to use their content.
In plain English: Twitter allegedly asked Google not to use links included in tweets to influence Google's rankings.
Facebook, potentially the other aggrieved party here, so far has made no public statements on the matter.
When SearchEngineLand's Danny Sullivan pointed out through public feeds Google would have any permission that it needs, Google CEO Eric Schmidt responded "that's your opinion". Schmidt also appears uncomfortable with the line of questioning in a YouTube video posted to the site, and at times combative.
Regardless of Google's defense, at least one legal expert says the actions of Google here may rise to the level of exclusionary conduct, which makes it an antitrust issue. Max Kennerly of The Beasley Firm in Philadelphia previously suggested Google's moves to favor Chrome in its search results also raised antitrust concerns.
"[Google Plus Your World] -- a mixing of search with Google verticals, or church and state, so to speak -- raises the antitrust stakes considerably", Kennerly says. "Did Google make that change as part of, in the Supreme Court's words, 'the willful acquisition or maintenance of that power as distinguished from growth or development as a consequence of a superior product, business acumen, or historic accident?'"
From that definition of exclusionary conduct, Google is definitely skirting the line. Kennerly does say that Twitter and Facebook's failure to allow the search giant to crawl either service as deeply as it can with Google+ could offer some protection.
"That might convince a judge that the new move was intended to improve user results, not to exclude Twitter and Facebook", he argues. "It's an aggressive move, one without considerable risk".