AT&T and Verizon account for nearly one-third of iPhone sales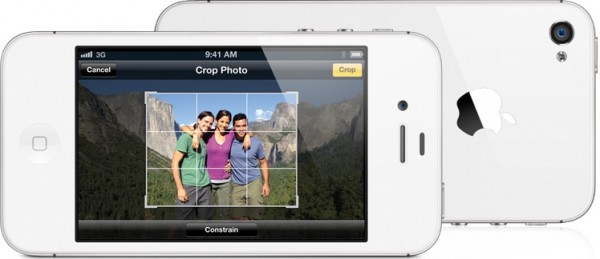 This morning, before the opening bell, AT&T announced calendar fourth-quarter earnings and record iPhone sales -- 7.6 million. Combined with Verizon's number that works out to 32 percent of iPhones sold during the quarter. Sprint will announce earnings results on February 2, conceivably pushing the number close to 40 percent. Apple CEO Tim Cook has called China Apple's second-most important market. Want to guess which is first?
For AT&T, iPhone was huge during fourth quarter. The carrier sold 9.4 million smartphones, and 80.5 percent of them were iPhones. The number was smaller, but still substantial, for Verizon: 54.4 percent. While Android sales paled by comparison, AT&T doubled them year over year -- not surprising with Samsung's aggressive marketing campaign for Galaxy S II and mid-quarter's introduction of LTE models HTC Vivid and Galaxy S II Skyrocket.
Globally, Apple and its partners sold 37.04 million iPhones during fourth-quarter -- generating more than $24 billion in revenue, which is more than all Microsoft's $20.89 billion.
Feature phones are out at AT&T, which reported smartphones accounting for 82 percent of post-paid sales. More than half -- 56.8 percent -- of 69.3 million postpaid subscribers own smartphones. At Verizon: 44 percent. The difference says something about AT&T exclusive US iPhone distribution deal with Apple -- from June 2007 to February 2011 -- and what smartphones Americans are buying. iPhone is in some ways an American icon, like iPod before it. Verizon offers some of the best Android smartphones available anywhere -- soon a dozen 4G LTE models -- yet iPhone stands tallest among them. Sprint, which only got iPhone in October, will answer how tall in its earnings report.
Earlier this week, AT&T raised prices on its data plans, causing the usual uproar on forums, blogs and social networks. Many people asked why? My answer: Because it can. Among the nuggets from today's earnings report: 56 percent of all AT&T smartphone users have tiered data plans -- that's 22 percent -- and about 70 percent "have chosen the higher-tier plans". AT&T requires data plans for iPhones. Customers now pay $20 and $30 a month for data, with which AT&T raised data caps -- from 200MB to 300MB and 2GB to 3GB, respectively.
By the way, the quarter is yet another rebuttal the wild and ridiculous predictions that Verizon getting iPhone would lead to massive AT&T customer defections (as much as half; cough, cough). Nearly a year later, that has been proven false every single quarter, with holiday 2011 being the most important litmus test. According to AT&T: "Despite record smartphone sales and the first holiday sales period since the loss of AT&T's iPhone exclusivity, postpaid churn was up only slightly at 1.21 percent, compared to 1.15 percent in both the year-ago fourth quarter and in the third quarter of 2011".