Why will Windows on ARM devices come with Office 15?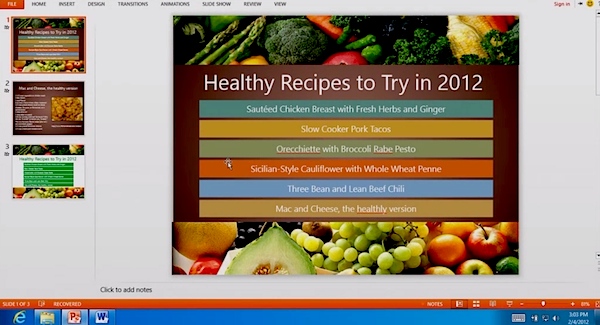 Because Microsoft can do it. The software giant wouldn't have dared on x86 PCs.
Steven Sinofsky's nearly 9,000-word Windows on ARM manifesto packs lots of surprises. Among the biggest: "WOA includes desktop versions of the new Microsoft Word, Excel, PowerPoint and OneNote". Say what? Now why is that? Four reasons stand out: Litigation, protection, competition and adoption.
Before diving into those reasons, there still remains a tad uncertainty about how Office 15 will come with Windows on ARM PCs or devices. Sinofsky, president of Microsoft's Windows and Windows Live division, writes:
Within the Windows desktop, WOA includes desktop versions of the new Microsoft Word, Excel, PowerPoint, and OneNote, codenamed 'Office 15'. WOA will be a no-compromise product for people who want to have the full benefits of familiar Office productivity software and compatibility, an industry-leading hardware-accelerated web browser, apps from Microsoft, and access to apps in the Windows Store.
That statement could be interpreted to apply to the Windows on ARM preview, and possibly limited to the test build(s). However, "a low volume of test PCs specifically designed for WOA will be made available starting around the next Windows 8 milestone", Sinfosky explains. "These devices are for developers and hardware partners". The point: Seems to me he refers to shipping Windows-on-ARM devices, with respect to Office 15 inclusion.
I asked Microsoft PR for clarification and got none. The response: "Unfortunately, we have nothing further to share beyond what's included in the blog post". Well, hells bells. Mmmm, I should be grateful for any kind of response. Apple PR wouldn't even have done that much.
No Monopoly Here
The first reason supersedes any others. Microsoft's US antitrust case narrowly defined the Windows monopoly as "Intel-based" -- meaning x86 -- PCs. Windows on ARM will allow Microsoft to do all kinds of bundling, not just Office, that otherwise would be strictly or implicitly prohibited by the antitrust case.
What scrutiny? Microsoft antitrust oversight ended last May, technically freeing the company from government scrutiny. However, Office was a sore topic during the trial's later stages. Prosecutors accused Microsoft of establishing, through the Office-Windows duopoly, the "applications barrier to entry" for competing products. It's why the US District Judge Thomas Penfield Jackson's remedy, later overturned, was breakup of Microsoft into separate applications and operating systems companies.
Microsoft is better off not testing the Office-bundling-on-x86-waters for antitrust sharks (the closest Microsoft ever came to those waters is Office 2010 Starter, with reduced-function, ad-supported Excel and Word). ARM is safe swimming, because there is no antitrust case to make. Windows on ARM is a new product and separate from its predecessors even though some code is shared with forthcoming v8. Office 15 is but one of the major Microsoft applications or services that will come with or be tightly bound to WOA.
Mine, Not Yours
Four Office 15 apps -- Excel, OneNote, PowerPoint and Word -- come with Windows on ARM and will run in the rather restricted Desktop mode. Microsoft will offer the only real value on the desktop, since legacy apps can't be installed or ported. Sinofsky is clear: "WOA does not support running, emulating, or porting existing x86/64 desktop apps. Code that uses only system or OS services from WinRT can be used within an app and distributed through the Windows Store for both WOA and x86/64".
The restriction is part of Microsoft's approach to security. Windows on ARM is a walled garden, where no unauthorized code runs. Applications are distributed through the Windows Store. These apps must use native code and will be available via the Metro user interface. However, the desktop is Microsoft's sacred ground, where Office resides along with a few carry-over built-in Windows apps and pretty much nothing else.
I expect Microsoft would be less likely to bundle Office if not for the end of antitrust oversight and Windows running on a chip architecture other than x86. The walled garden security approach doesn't depend on Office 15; it's the other way around.
Rotten Apples
Competition is another good reason for Microsoft to bundle Office 15 and other homegrown apps or services. Apple offers many of its own apps with iOS or Mac OS X, such as iLife. Apple has reaped the bundling harvest for years, while Microsoft wiled away sidelined by antitrust oversight.
Apple's three main productivity apps -- Keynote, Numbers and Pages -- sell for $19.99 each from the Mac App Store. By comparison, Microsoft's cheapest Office version, Home and Student, retails for $149.99. So, even where Apple doesn't directly bundle, it has some benefits from the bundled Mac App Store and lower pricing. Apple also offers iOS versions of the productivity apps.
Considering how well Macs are now selling and, by volume, iPad even better, Microsoft should want to leverage every advantage when making a particularly major OS architectural change. Windows on ARM will compete directly with iPad at least, and on the laptop-side Apple's MacBook Air and its successors. That's from a starting point of zero, rather than hundreds of millions of users. On ARM, Microsoft is David and Apple is Goliath.
App Advantage
Adoption is the final reason. Microsoft will ask lots of customers, particularly businesses, to make the Windows-on-ARM switch. Most IT managers tell me the same thing: They make PC and architecture decisions based on applications, not operating systems. It's one major reason why Linux is a corporate non-starter -- there's no Microsoft Office. WOA is DOA without Office, and presented in the manner many businesses and their employees are used to, via the desktop. Shipping Office with ARM assures potential business customers that they'll get the most important app.
Something else: WOA's browser doesn't support plug-ins, for which there is some security justification. That makes Office all the more an important user interface for accessing back-end processes, applications or the cloud. Not that there's Outlook bundled, but mail is better suited to Metro anyway than the desktop, if you ask me. Still, even without plugins, a standards-based Internet Explorer supporting HTML should prove quite capable on the front-end.
Sinofsky hasn't offered much clarity on what the Office 15 bundling practically means (and I got no clarification from my request). I raise this since some people will ask how Microsoft will make money giving Office 15 away. The company hasn't announced Office 15 SKUs yet. One option: Fold the productivity suite's cost into Windows on ARM pricing (which would be invisible to the buyer since the OS will come on new hardware only). Another: Offer higher-value SKUs that businesses or consumers pay for.
Regardless, Windows on ARM is a new beast, and Microsoft needs to bring out the carrots to woo businesses to bite. None is sweeter and more appealing than Office.